Navajo Health System (UNHS) Blanding Health Center recently kicked-off construction activities with a groundbreaking ceremony in March and earthwork starting the first week of April. The new 42,000 SF health center will feature 32 exam rooms, a drive-up pharmacy window, a retail over-the-counter sales area, a dental suite, an optometry suite, imaging facilities, behavioral health facilities, a retail medical equipment sales show room, administrative offices, breakrooms, and a conference center.
The design intent follows the vision of UNHS leadership, which was to provide state-of-the-art clinical facilities for the community in a serene and inviting environment. Selection of materials, infusion of light, clarity of spaces, and sight lines are some of the important features our healthcare design team explored and implemented to deliver UNHS' vision.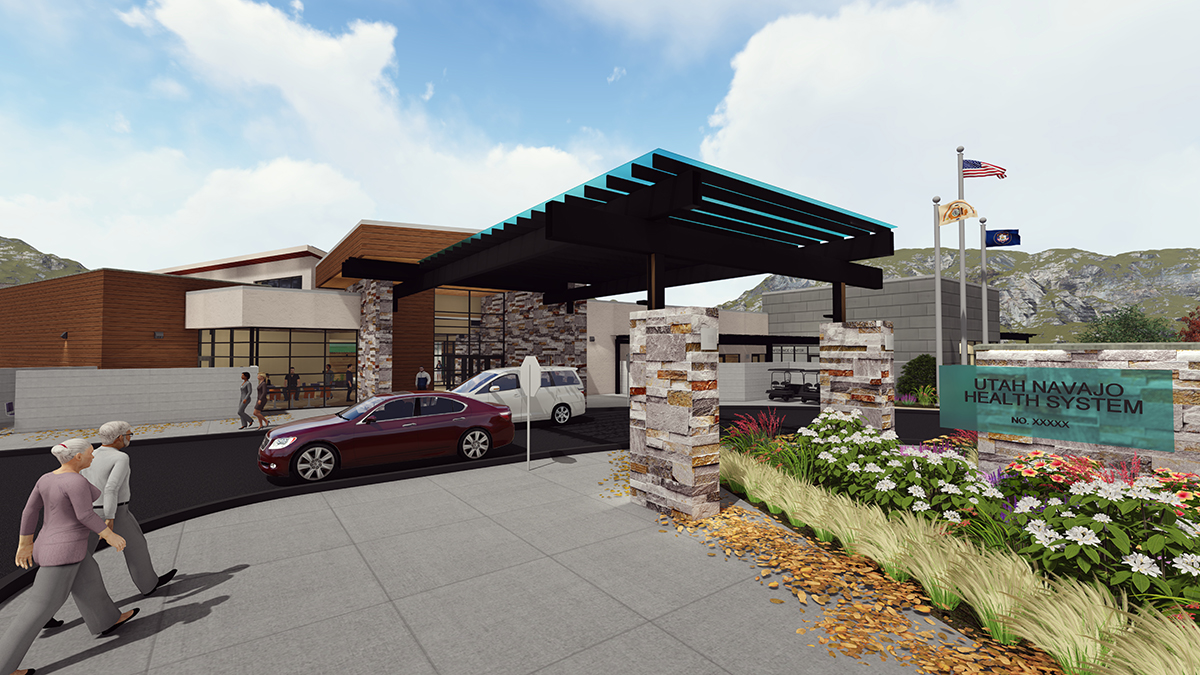 The design also reflects subtle inspiration inherent in the nearby landscape formations, Bears Ears National Monument in particular. Contemporary materials utilized in an appropriate fashion to enhance the user's experience is a common theme incorporated throughout the facility. The health center includes a multitude of diverse spaces, from large sky-lit lobbies, to shaded private alcoves creating suitable patient interaction spaces.
Office spaces provide natural lighting, views to the landscaped exterior, and private outdoor access to ensure that staff have the best possible surroundings to work in. Designated staff zones with outdoor seating and community style "BBQ" spaces provide opportunities for staff to recuperate after a long day's work. Extensive landscaping incorporated around the site provides a pronounced "soft" buffer between the building and the hardscaped vehicular and pedestrian circulation.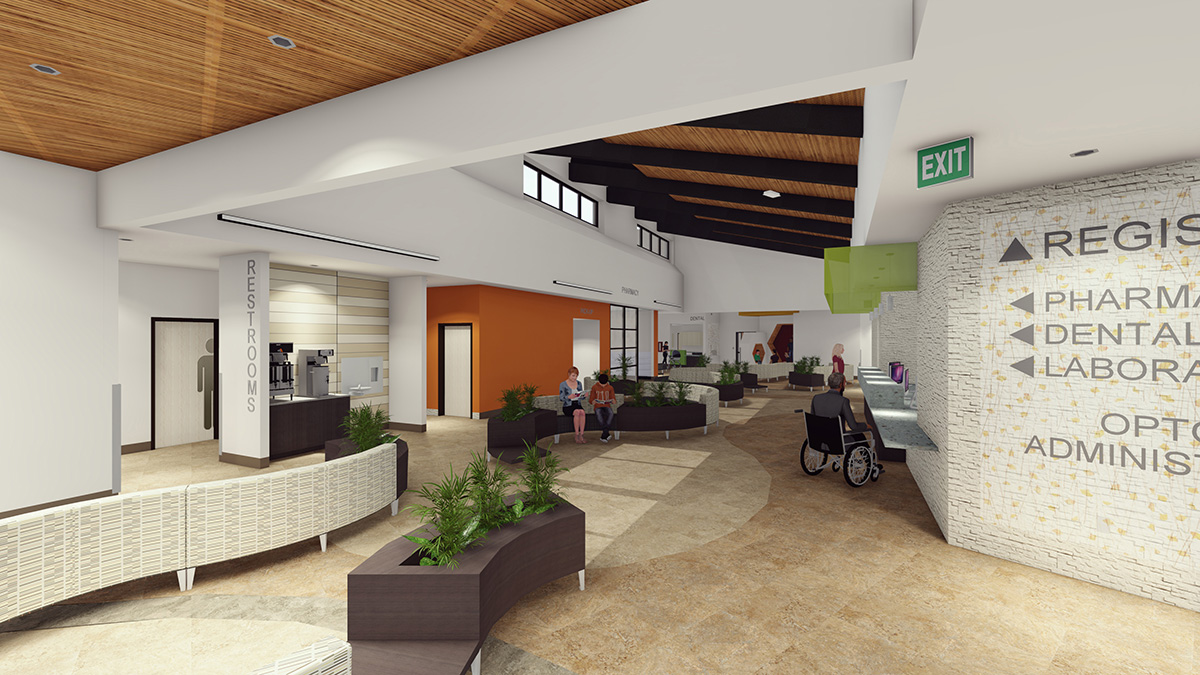 The Blanding Health Center, was rendered using Lumion, a project visualization software, that allows our team to create accurate "walk-through" videos and renderings for our clients. Lumion has changed the way architectural projects are visualized by allowing us to create a highly immersive, visual atmosphere. We created this custom project video, shown above, for UNHS to help visualize the "flow" of designated spaces within the health center and to gain a better understanding of how the building will actually look and feel.
Related Team Members
]Jim Houser
Nitish Suvarna
Daniel Feldbusch
Emilio Hernandez
Related Projects
Blanding Health Center
Montezuma Creek Health Center
Related Content
Blanding Health Center Kick-Off
Montezuma Creek Health Center Construction Update
Connecting Design to the Outdoors
Montezuma Health Center Breaks Ground