The incorporation of intricate design features and state-of-the-art technology within the new black box theater at the Institute of American Indian Arts (IAIA) Multipurpose Performing Arts and Fitness Center, enhances the new performance space.
The IAIA President's Cabinet passed a resolution four years ago in support of the revival of the Performing Arts degree program. The newly launched program now offers students the opportunity to train in different aspects of contemporary and traditional theater, music, and dance. The new black box theater will help prepare students for their careers in the performance and art industry. A central objective of the program includes exploration of the intersections and divergences of Native American and non-Native performance techniques, histories, and forms.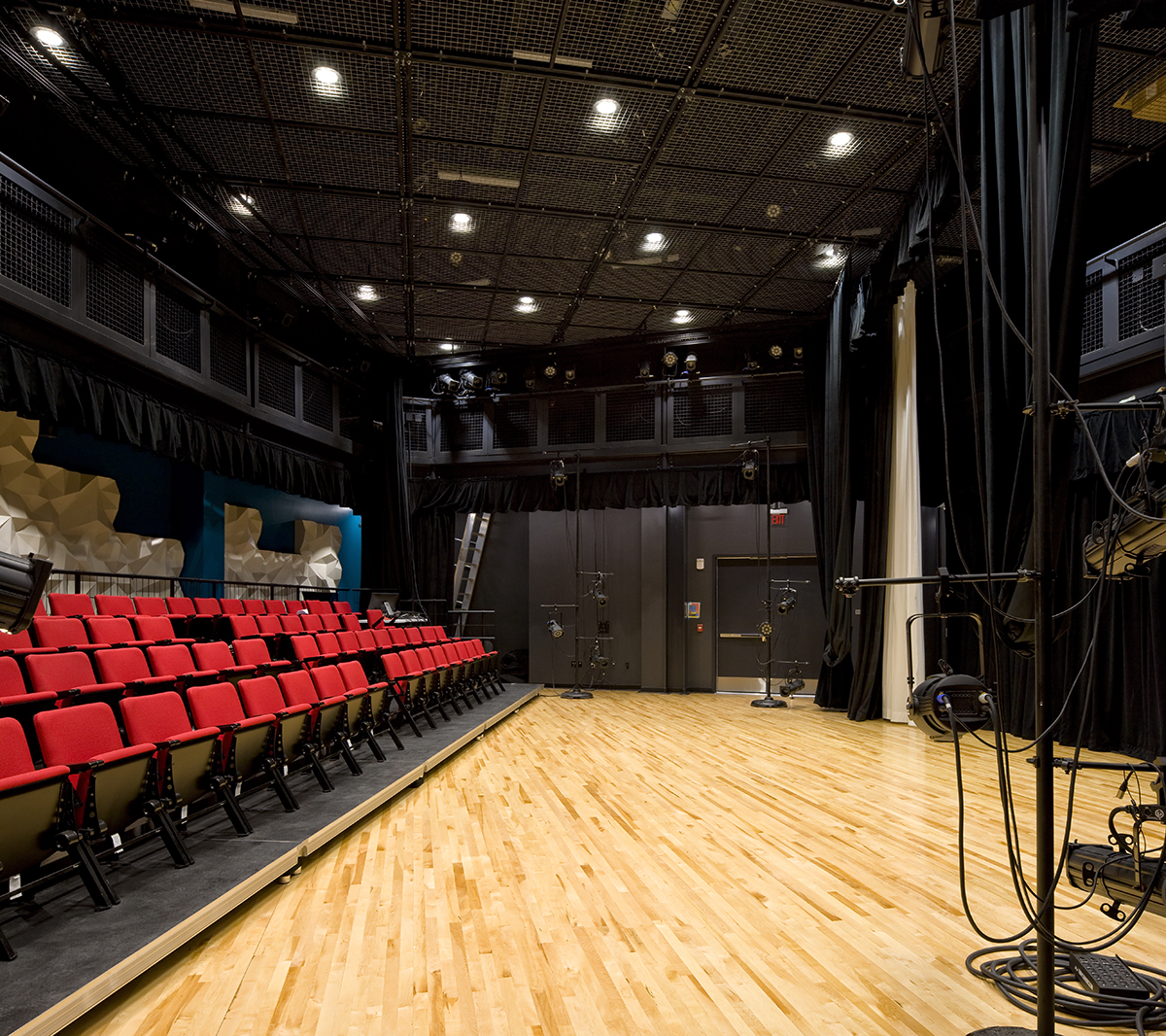 Traditionally, a "black box theater" consists of an intimate theater space with walls, ceiling, floors, and furniture finished in black. These theaters are designed with high flexibility in mind. The performance concepts can easily be transformed through movable staging equipment and alternate lighting configurations. Our DMA team designed the new black box theater for IAIA with all of these concepts in mind while focusing on the Program's objectives and needs.
In order to distinguish the IAIA black box theater from typical black box theaters, the floors were finished as natural, stained concrete to provide a more warm and elemental space. The black box theater was strategically located within the facility along a curved wall, which enhances the acoustics within the space. Sound absorption panels were designed and placed within the space for both functionality and decor.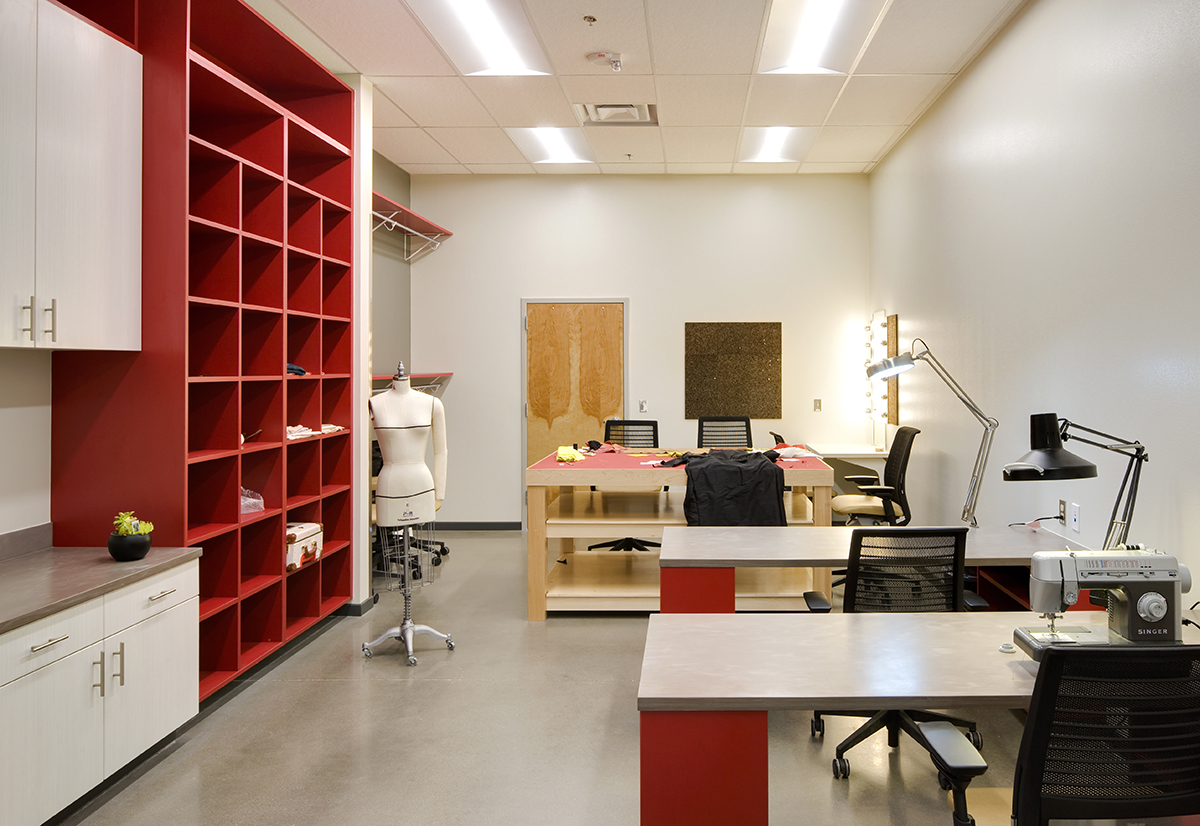 Within the black box theater, support spaces include a costume shop, dance studios, rehearsal space, and a VIP green room. Overall, the theater reinforces the goals of the IAIA Performing Arts Program and enhances educational events such as student performances, lectures, and guest presenters.
Related Team Members
Dyron Murphy
Oscar Tovar
Vanessa Garcia
Related Content
IAIA Performing Arts & Fitness Dedication Ceremony
IAIA Multipurpose Performing Arts & Fitness Center Construction Update
IAIA Multipurpose Performing Arts & Fitness Center Construction Progress
IAIA Breaks Ground on New Performing Arts & Fitness Center