The construction work on the new Navajo Tribal Utility Authority Headquarters complex is nearly complete after several months of dedicated planning and building efforts. Crews are currently working on finalizing interior finishes including the clay plastering, stone veneer, wood ceilings, carpentry, and tile work.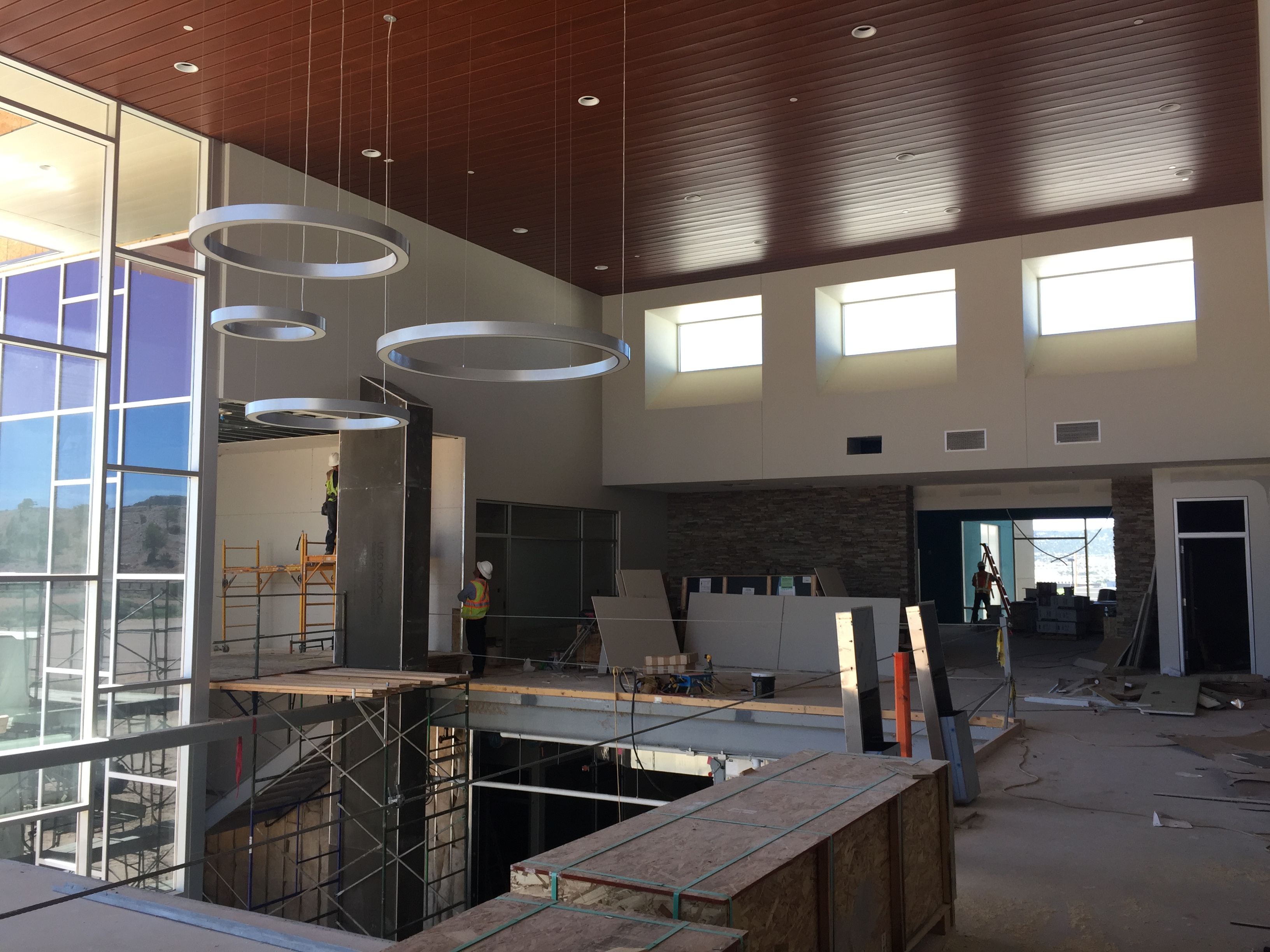 Once completed, the intricate design details will become increasingly visible. The exterior site work is also progressing quickly, including the installation of the sunshade trellises, concrete plazas, sidewalks, and landscaping.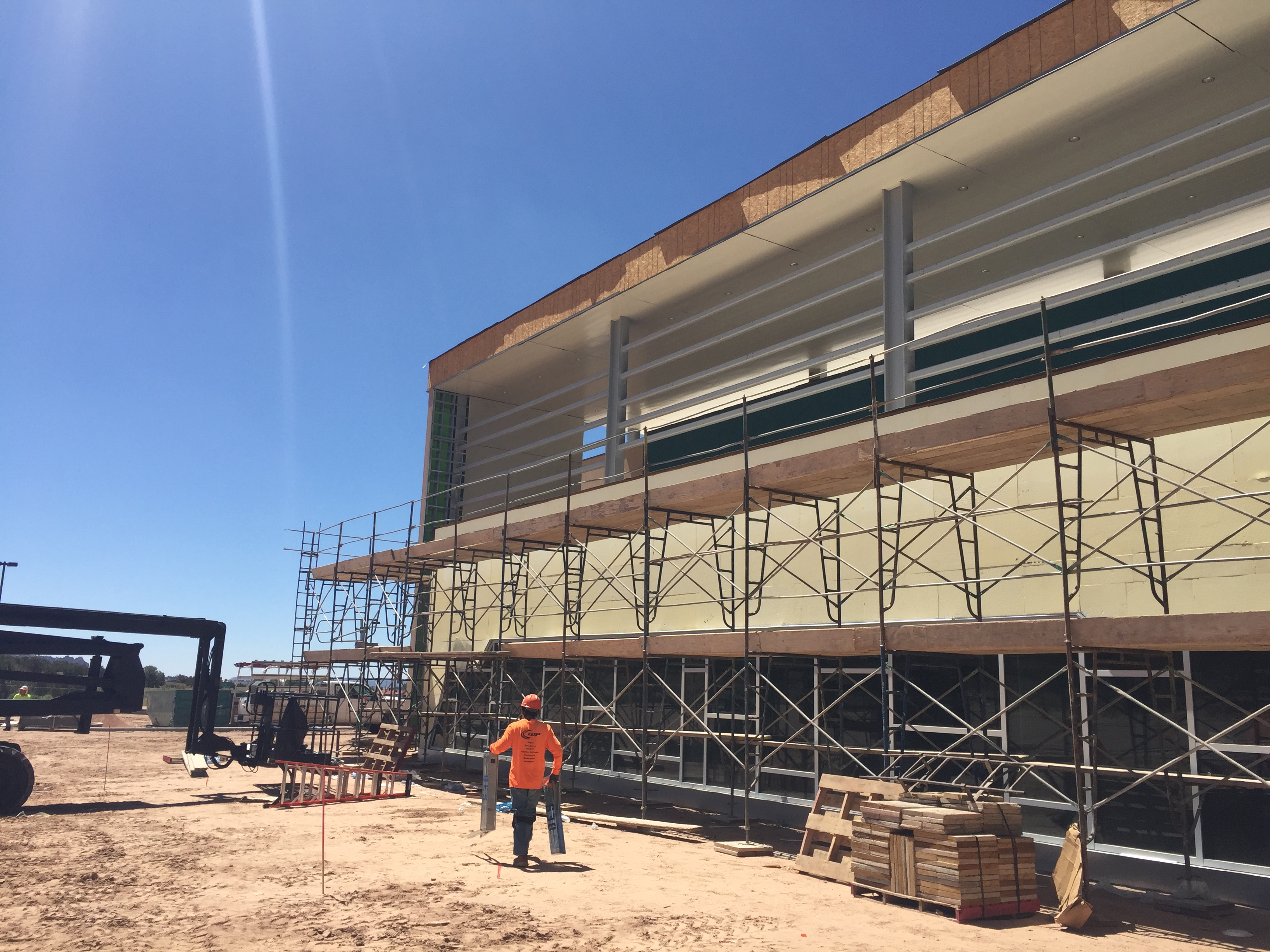 As soon as construction wraps up, this 80,000 square foot, state-of-the-art office complex will house various NTUA administrative departments and include cutting-edge amenities.
Related Team Members
Dyron Murphy
Oscar Tovar
Vanessa Garcia
Mariah Garcia
Related Content
NTUA Headquarters Takes Shape
NTUA Headquarters Complex Office Building Breaks Ground