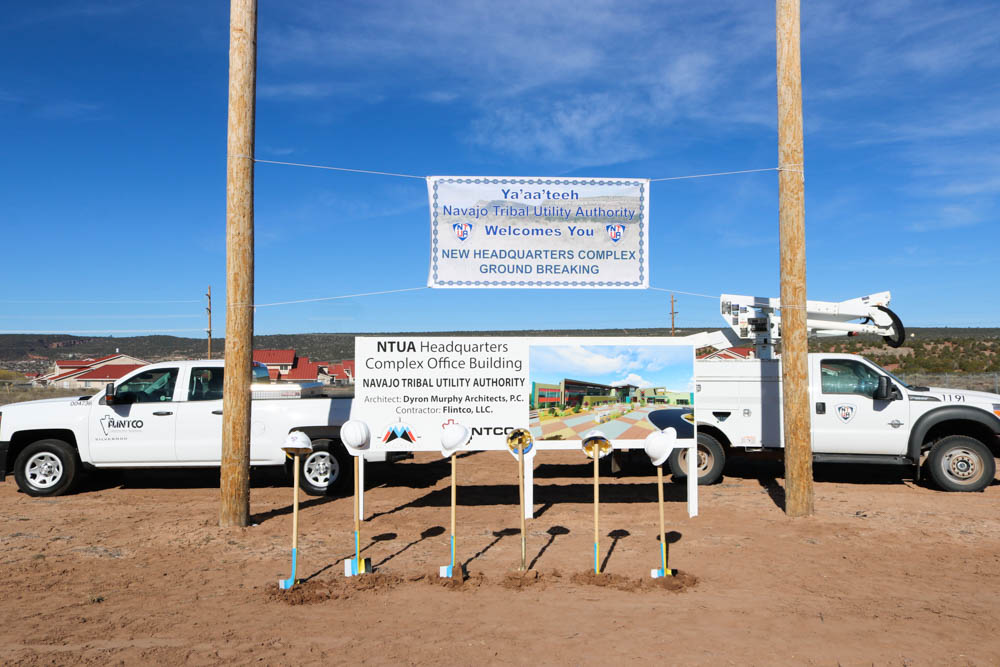 Navajo Tribal Utility Authority employees and board members gathered with members of the Fort Defiance community to break ground on the new headquarters complex Tuesday morning. The groundbreaking ceremony began with an opening prayer and ceremonial blessing of the site, emphasizing the importance of connecting the project to the local community and Navajo culture.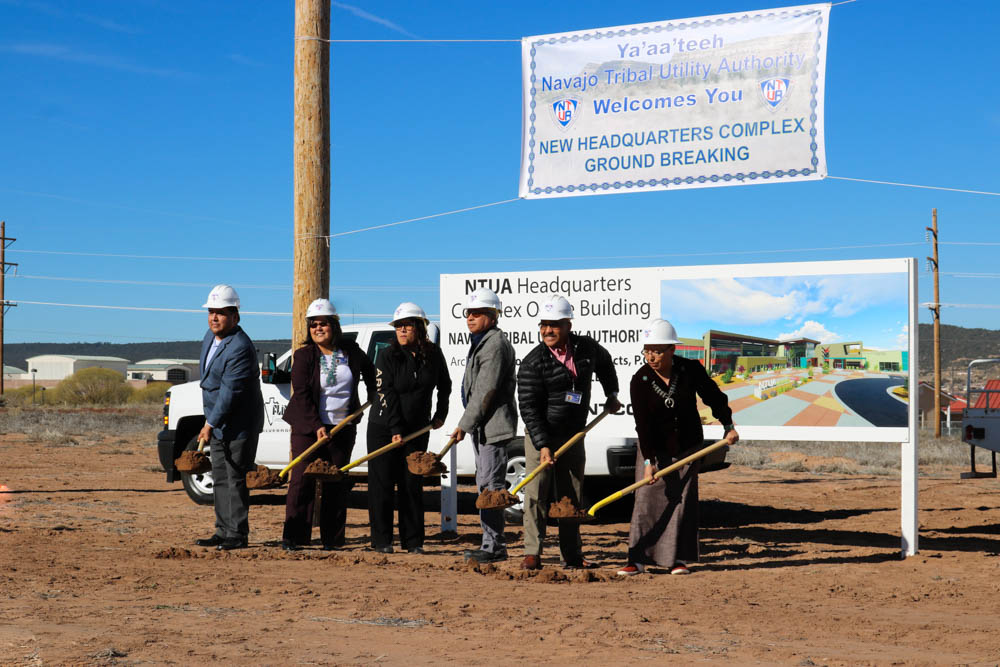 Speakers at the ceremony included Sidney Bob Dietz, Chairman of the NTUA Management Board; Walter Haase, NTUA General Manager; Jonathan Nez, Vice President of the Navajo Nation; LoRenzo Bates, Navajo Nation Council; Alton Joe Shepherd, Chairman, NN Resources & Development Committee; Monroe Keedo, Research and Development Engineer; Lorraine Nelson, Fort Defiance Chapter Community Coordinator; Lyle Frederickson (of Great Western Bank) and Dyron Murphy.
Each speaker emphasized the critical role NTUA has played within the Navajo Nation, including employing several of the speakers or their family members. The new headquarters reinforces community ties, both in design and in the partnerships that have been required to bring the project to fruition.
The 80,000 SF office complex is being constructed by Flintco. In addition to offices for various administrative departments, the new building will include a customer service call center, cafeteria and kitchen, a fitness center and a conference center available for community use.
---
Related Projects
Navajo Tribal Utility Authority Headquarters Office Complex
Related Team Members
Dyron Murphy
Oscar Tovar
Vanessa Garcia