Six years ago, Christina Horton, DMA Intern Architect, competed on the national stage of the SkillsUSA carpentry competition. Now she's helping Central Community College of New Mexico (CNM) students to highlight their talents at the local level.
SkillsUSA is an organization committed and dedicated to developing leaders in careers and technical education. Every year, CNM hosts a local in-house competition, and a state level competition for students to showcase their talents and leadership in the work place.
The event features student's technical skills in a variety of fields such as carpentry, animation, culinary arts, and entrepreneurship, etc. From all around the state of New Mexico, high school and community college students gather to compete at their schools in the hopes of receiving a bronze, silver, or gold medal in order to advance to the state level competition. The gold medalists at the state level competition move on to compete at the National SkillsUSA Championships.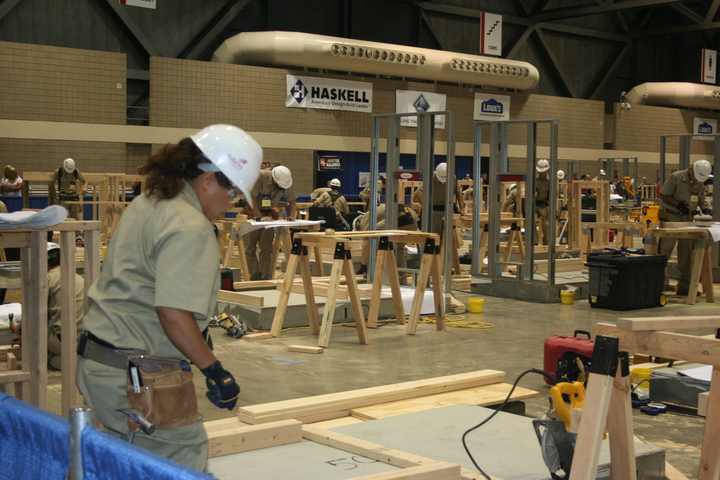 Christina has held a chair position for the carpentry category for two years. She is responsible for drafting the design that the students will build on competition day, judging the competition alongside a panel of judges, and organizing the behind-the-scenes work leading up to the competition. She will judge the contestants on accuracy, ability to read and interpret blueprints, workmanship, safety and the proper use of tools, equipment and materials. Winners of the carpentry competition are decided based on the combined results of a written exam and evaluation of the competition project by the panel of judges.
"I am glad I have remained involved with the organization."
Christina believes in SkillsUSA's mission to enhance the lives of students, instructors, and industry representatives by creating opportunities for growth and personal development in the work place. As a SkillsUSA alumni, with a background in carpentry and architecture, Christina has a unique perspective of the competition.
"As a student, I competed in the state and national competitions and I understand both the excitement and the pressure it can bring. These students are so excited to highlight their areas of study. The competitions prove that you might not realize how much you know about something until you have to use it."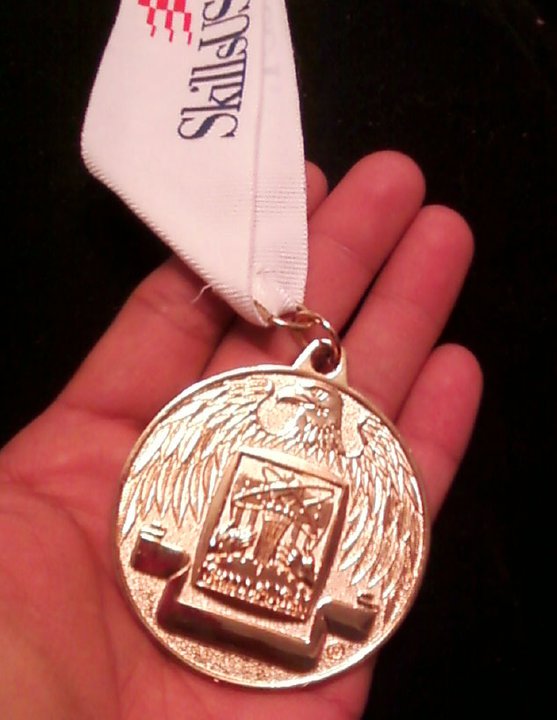 Christina competed first at the local level at CNM and received first place, advancing her to the state level competition where she took home the gold medal. She then moved on to the national competition where she received 18th place out of 80 students from all around the country, each with their own unique background in carpentry and design. Christina started helping her family and community build homes when she was only seven years old. She discovered her passion for carpentry early on and knew one day she would pursue her dream of becoming an architect. SkillsUSA has helped turn that dream into a reality.
When the carpentry students are not engaged with or preparing for competitions, they actively seek out learning and service opportunities within their communities. CNM SkillsUSA members participate in weeklong training programs to improve their skills and often restore older community buildings and take on extra projects such as volunteering for Habitat for Humanity.
CNM will be hosting their pre-state competition on Friday, March 31 at the Main Campus.