The initial site clearing for the Navajo Tribal Utility Headquarters (NTUA) Fort Defiance District Office is progressing rapidly thanks to our team of contractors at LAM Corporation. Currently, the primary work underway is site clearing and demoing of 2 pre-engineered structures.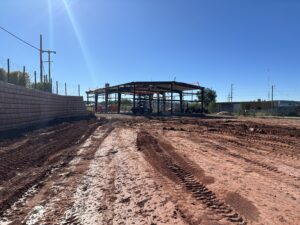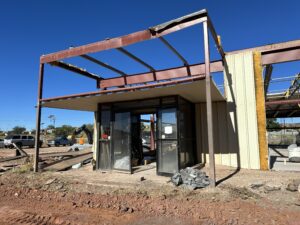 When complete, the district offices will encompass approximately 13,900 square feet and will provide space for both employees and community members. This includes office space for various departments, conference rooms, a dedicated copy room, break rooms, and a nursing room. Community spaces will include a small storefront area with a wireless store that will allow customers to get assistance with their services. In addition, the main lobby will provide a reception area for customers to pay their bills and customer care services. One of the building's large conference rooms will allow community members and visitors to use the space for various functions and includes a small kitchenette.
The NTUA Ft Defiance District Office is on schedule to be completed in September 2024.
Related Team Members
Dyron Murphy
Oscar Tovar