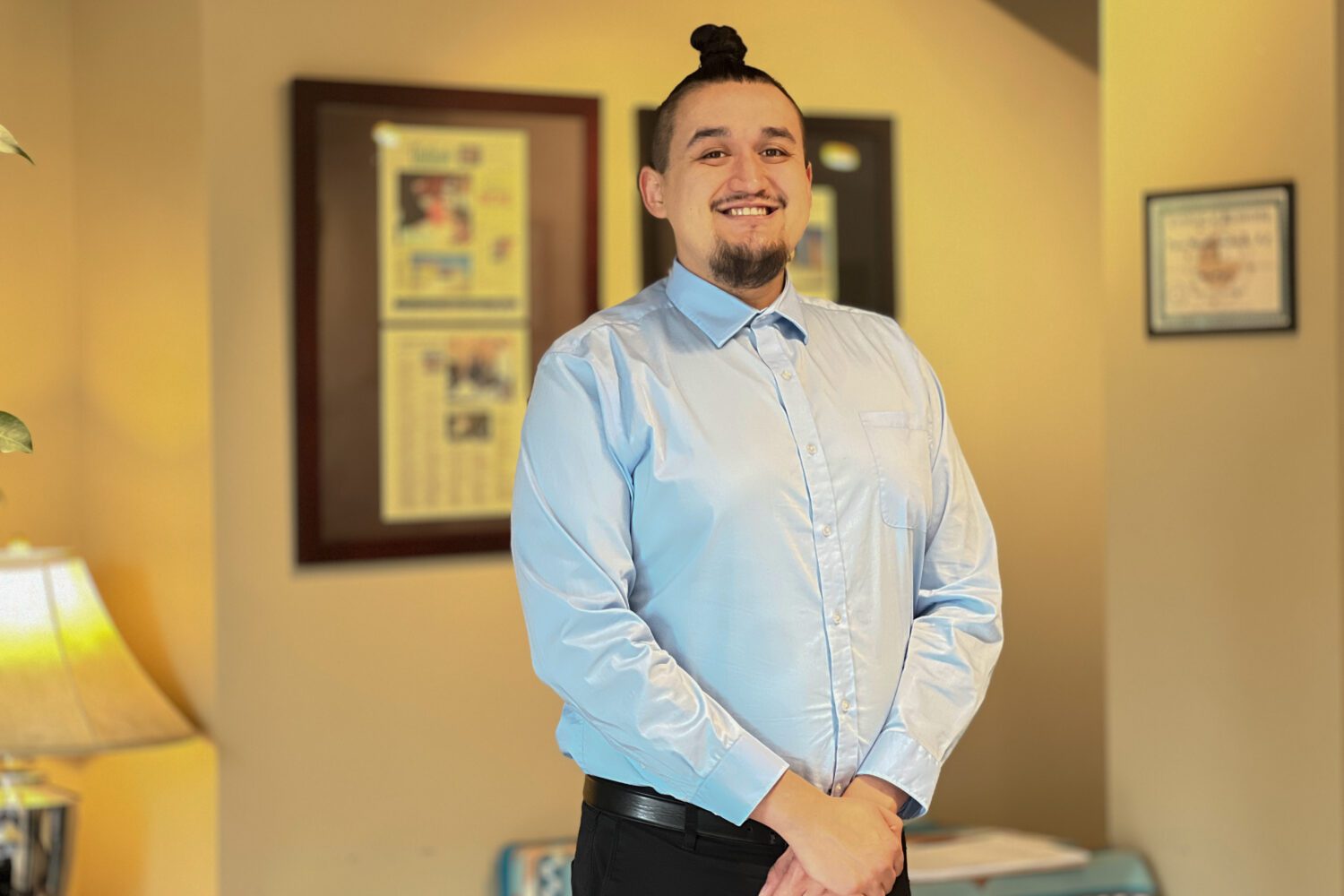 Tahlee Vargo is one of our newest interns. He graduated with his Master's degree in Architecture and is looking to gain experience designing for Navajo communities. 
Q: What inspired you to pursue architecture?
A: Growing up I always found an interest in building design and art, architecture was exactly where I belong. The goal is to find a way to give back to the Navajo reservation, through architecture I am able to accomplish this goal.
---
Q: Who or what motivates you?
A: Shima, my mother who is an architect herself, watching her work when I was young motivated me to learn what architecture was. Pursuing my dream makes her happy, but pursuing my dreams and giving back has made her and me proud. Also to bring my own taste of design into the world.
---
Q: Tell us a fun fact about yourself. 
A: I love to cook! I began cooking in the kitchen when I was nineteen years old in order to pay for college. Since then I do enjoy cooking for others or trying something different whenever. Smoked ribs are the current menu item I am working on. 
---
Q: What is your dream design project?
A: Hospital, to be a part of a team project for a large hospital would be a great experience. A small dream job of mine would be to design my own home out of town maybe in the mountains.
---
Q: Do you have any advice for future students pursuing architecture?
A: Do not be afraid to pursue your interest, just don't forget where you came from. If you never try it, you will never know if you liked it.