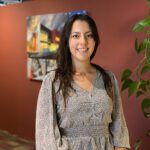 Q: What made you want to pursue architecture?
A: I love problem solving using a creative approach and architecture is one of the few career choices that allows you to combine your artistic and science abilities in order to visualize what you are trying to design. However, I think that the main reason I decided to pursue a career in architecture was that I really enjoyed traveling when I was younger. Looking at other cultures and the way they lived their life can be reflected in architecture. Going to a completely different place can also make you understand how people value their resources and the way they use  local materials to provide constructive solutions to their buildings.
---
Q: Who or what motivates you?
A: My family, my community, and my environment are my daily motivators. I hope that one day I can provide designs that improve peoples' quality of life or simply just enjoy the space where they live, work, go to school etc. We spend most of our life inside of buildings that can affect how we feel every day!
---
Q: What have you seen on recent travels that inspires you?
A: I traveled last year in January to Toronto in order to attend an architecture forum with different Universities in the US and Canada.  I was really inspired by meeting other architect students and professionals and hearing the work they do in their own cities.  I got the opportunity to see a couple of local buildings around the Toronto area and got a rundown of their design process by local architects. Some of my favorites were The Royal Ontario Museum (picture 1 and 2) of and Toronto's Public Library (picture 3).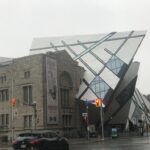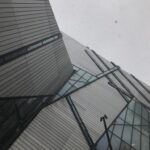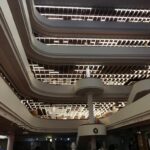 ---
Q: Tell us a fun fact about yourself. 
A: My first language is Spanish! I also speak fluent German and English
---
Q: What is your dream design project?
A: I would love to work in my home country (Mexico) or Latin America at some point in my life. A firm that I look up to for the work they do is TallerSintesis Arquitectura in Medellin, Colombia. Some of their values seek to modify the landscape by understanding their particular conditions and using them as opportunities, wherever possible, to highlight or recover the cultural identity of it. They do incredible work for their community and I hope I can participate in something like this in the future.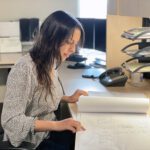 ---
Q: Do you have any advice for students in school for architecture?
A: Definitely learn how to use Drafting and BIM technologies to prepare you for potentially finding a job. If you are unsure of what you want to do after graduating, find out what you like to do the most at school or what your strongest abilities are. The good thing about studying architecture is that you end up developing a range of very desirable creative, practical and design-based skills to offer employers. This can open you opportunities in different fields that you might be interested.