In his 9 years at DMA, Nitish Suvarna has worked on a multitude of building typologies including project assessments, master plans, renovations, additions, and new construction. Nitish enjoys and has experience designing for many different project types including judicial, healthcare, multi-family homes, community centers, and education. Nitish is currently serving on the Executive Board for the AIA Albuquerque Chapter as Treasurer and collaborates with other architects in promoting responsible architecture within the community.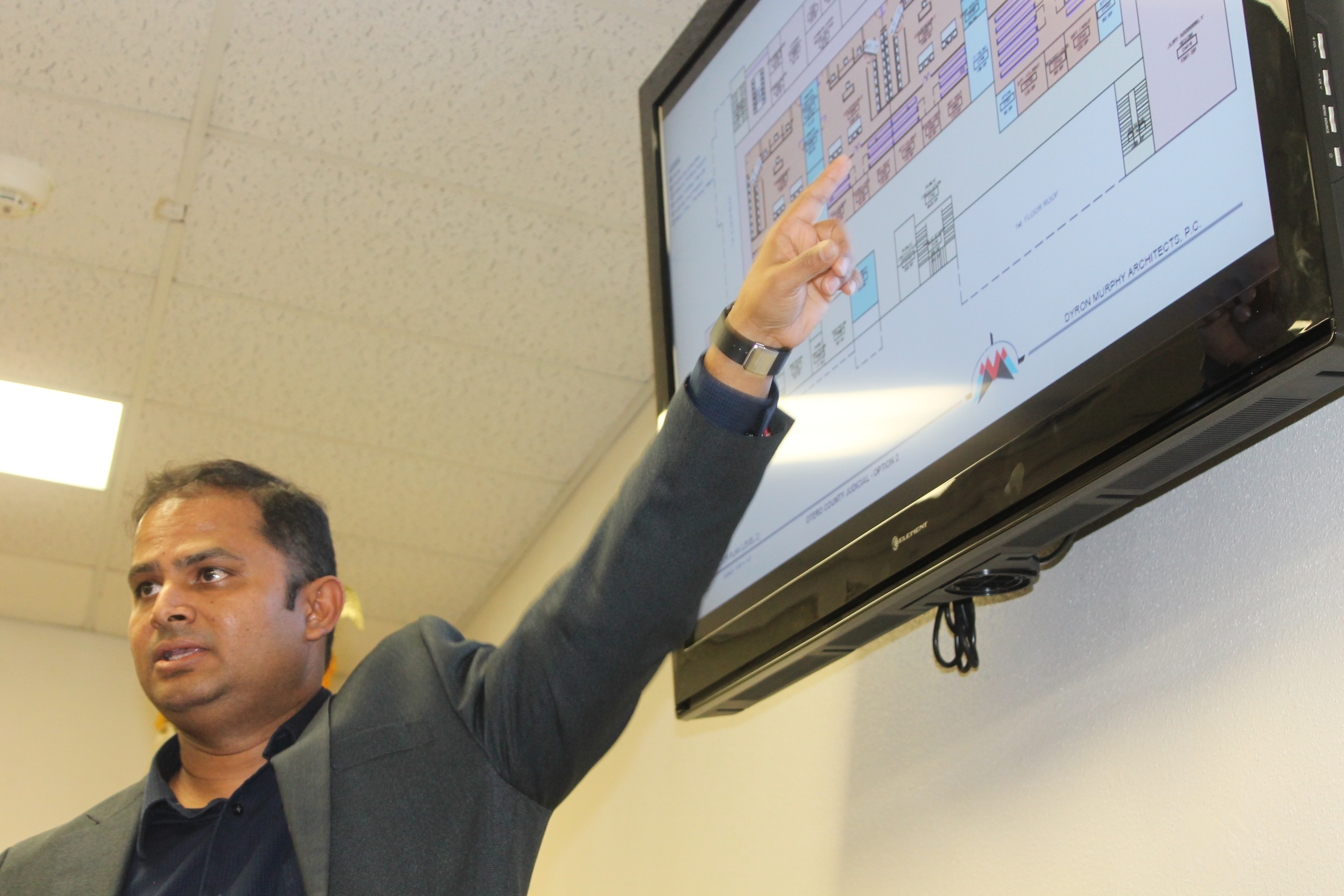 ---
Q: HOW WOULD YOU DESCRIBE WHAT YOU DO AS AN ARCHITECT IN A FEW SENTENCES?
A: It can be described as taking an idea or inspiration and developing it into a tangible environment, responding to a unique set of contextual requirements. In other words, I help solve problems. There are usually hundreds of different ways to solve the problems architects face on a daily basis, but finding the most effective solution in an environmentally pleasing way is what counts. It is most satisfying to determine the solution that is best for the client and most representative of who they are and the goals they have.
Q: WHAT PROJECTS ARE YOU CURRENTLY WORKING ON?
Q: WHAT HAS YOUR FAVORITE PROJECT BEEN SO FAR? WHY?
A: There are different aspects of each project that I've enjoyed working on. I liked how we were able to create a culturally responsive contemporary design for the Montezuma Creek Health Center. It has also been great working on the SMASE 3 Group Homes project knowing that our designs will leave a lasting impact on the campus to better serve children with special needs. The Navajo Nation Justice Centers at Tuba City, Crownpoint, and Chinle each have unique traits that are representative of the context they reside in.
---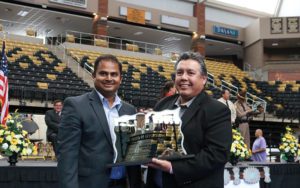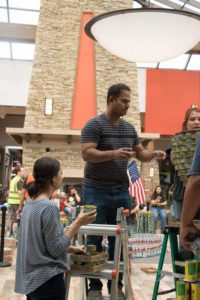 ---
Q: WHAT IS YOUR FAVORITE PART OF THE WORK DAY?
A: Designing any part of a project followed by interacting with the people and clients that work with me on a daily basis. Sometimes messages can be lost in translation through email, I prefer communicating in person or by phone when possible. I enjoy working with our in-house professional team to provide solutions for various design problems.
Q: WHAT MADE YOU WANT TO PURSUE ARCHITECTURE?
A: Before I became an architect, I was interested in computer science because I liked the idea of being creative and solving different problems in a new way every day. However, due to the method of evaluation in higher education (in the state I studied in India), I was placed in the architecture stream, which appealed to me instantly and appeared to be better in terms of my original intent of being in a creative field and developing solutions.
I quickly learned that architecture provided a variety of challenges and consequently, a variety of solutions. This is what I wanted to do for my career. Like a writer or an artist, an architect puts himself out there with his designs. These designs are subjective and open to interpretation, leaving room for criticism. Criticism and honest feedback can often elevate the design and result in an overall better product.
Q: TELL US A FUN FACT ABOUT YOURSELF?
A: I played cricket as a kid and scored 100 runs in a match in high school and was selected to represent my city team (Madras / Chennai) in India that year!
---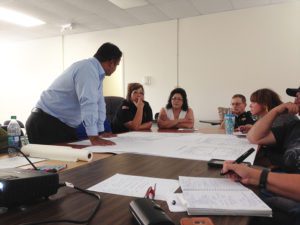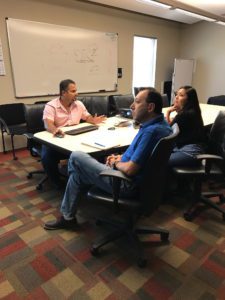 ---
Q: WHAT IS THE STRANGEST (OR MOST INTERESTING) THING THAT HAS EVER HAPPENED TO YOU ON THIS JOB?
A: I'm not sure if this is the most interesting thing, but one of the interesting things was going up an elevator with a random guy at an Autodesk Revit convention, making small talk about the convention, and then seeing him give the keynote speech the next day. He was Carl Bass, AutoDesk CEO.
Q: WHAT ADVICE WOULD YOU GIVE TO PEOPLE STARTING OFF IN THE INDUSTRY TODAY?