The Chapter House has been an anchor for the people of the Navajo Nation for many years. Typically, these small, one-room buildings were intended to provide space for public meetings, community events, and monthly chapter meeting for delegates and chapter officials. Due to the single room facility design, only one person or group is able to host an event at a time, making it challenging to schedule events on the same day to accommodate different members of the community simultaneously. Chapter houses are now being designed to meet both current and long-term chapter member needs such as:
–  Multiple spaces to maximize facility usage
–  Public meeting spaces
–  Education for youth and visitors
–  Youth engagement
–  Community activities
–  Sustainability for future generations
–  Computer access for connectivity, programming, and education
–  Archival and display space for cultural artifacts and chapter history
–  Preservation of history/culture
Members of the Tonalea Chapter in Arizona have similar goals that they are seeking to achieve through the design and functionality of their new chapter house. DMA spent time meeting with project stakeholders discussing their vision in order to establish specific goals and objectives for the new facility. We took this message and translated it into a design solution that provided chapter members with a comfortable and familiar space that met their project goals while preserving and representing the identity of the community. The new design is centered on sustainable objectives, cultural identity, and economic development.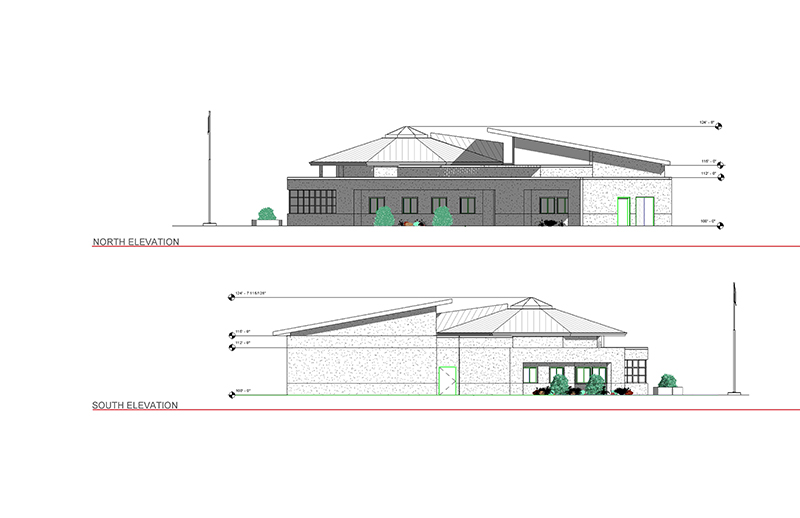 SUSTAINABILITY
Our team explored a number of ways to incorporate sustainable features into the design of the Tonalea Chapter House including the integration of an outdoor garden center to promote conservation, erosion control, rainwater percolation, and plant germination. The amount of windows on the west side of the facility have been reduced to keep the building cooler without increasing facility expenses. Natural daylighting, skylights, and low flow toilets were also taken into consideration and implemented into the final design.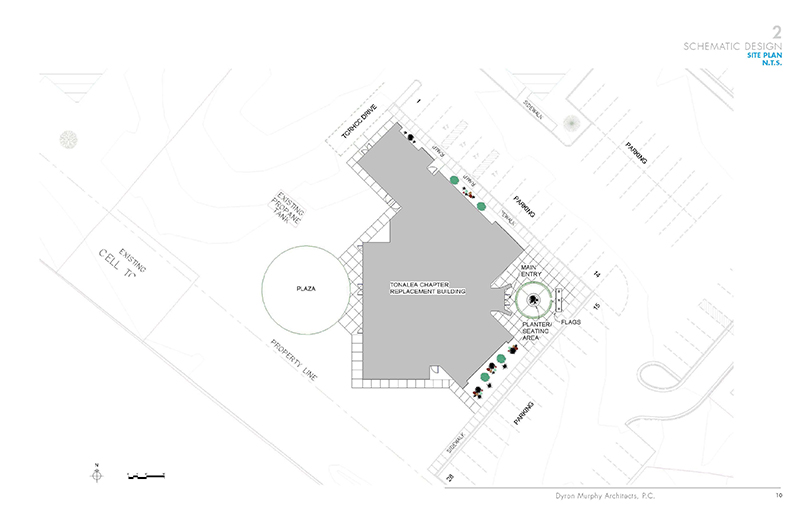 CULTURE
The forms, colors, and materials used throughout the design of Tonalea Chapter House incorporate traditional Navajo principles. The main lobby is shaped like a traditional Hogan, and the entrance to the chapter house faces east, one of the four sacred directions. Traditional Navajo wedding basket patterns are woven into the design of the large courtyard in the front of the building. The plaza towards the back of the building was designed for community dances and outdoor programs with cultural walking paths with lattice coverings.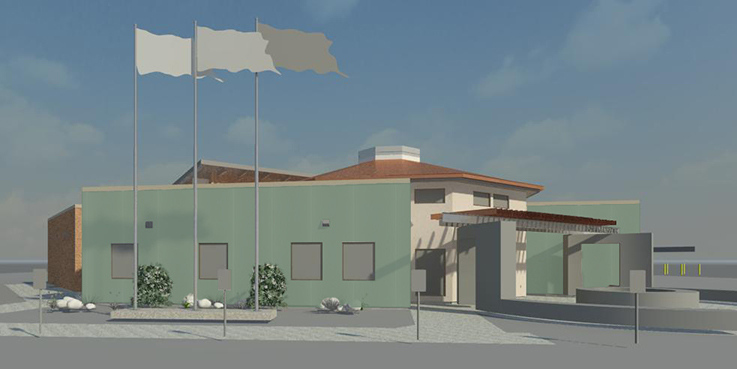 ECONOMIC DEVELOPMENT
Our design for the Tonalea Chapter House reinforces the Navajo Nation's commitment to local economic development and further connecting the chapter house to the community. The chapter house will provide an additional leasing space within the facility for potential businesses to rent to help with operations and maintenance costs.
DMA is currently working on the design of three Navajo Nation Chapter Houses including those for Tonalea, Gadii'ahi, and Teesto.
---
Related Team Members
Dyron Murphy
Nitish Suvarna
Related Content
Exploring the Scope
10 Factors Influencing Native Design Today