Haashkeeji Beehaz aanii Nihi diné'é Bee Baá Adahwiilyá
The Chinle community celebrated the grand opening of the newest Division of Public Safety Justice Center last Friday.
Speakers, including representatives from the Navajo Nation Council, Division of Public Safety, as well as Navajo Nation Vice President Jonathan Nez, commended the efforts of law enforcement and corrections officers and public safety officials in protecting the communities of the Navajo Nation. The new Chinle Justice Center is the third of its kind to be completed in the last 5 years, and will allow for increased levels of coordination among the Judicial District, Department of Corrections, and Navajo Police.
Read the full media release here.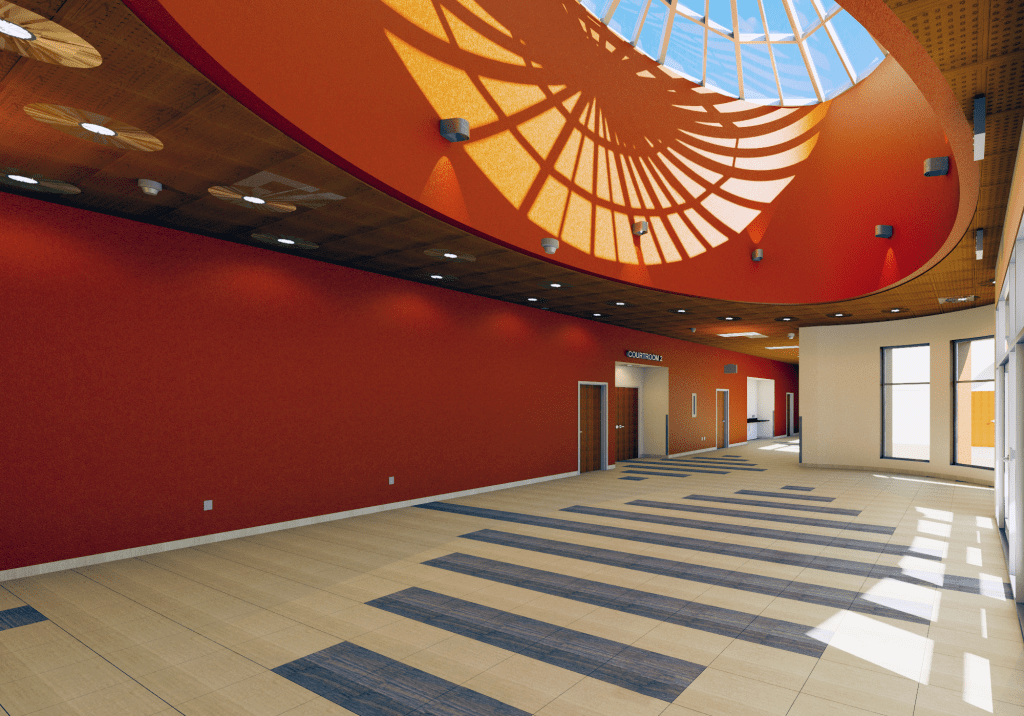 An interior rendering (above) shows the design intent for the Chinle Justice Center courts lobby. A photograph of the lobby (below) shows the completed project.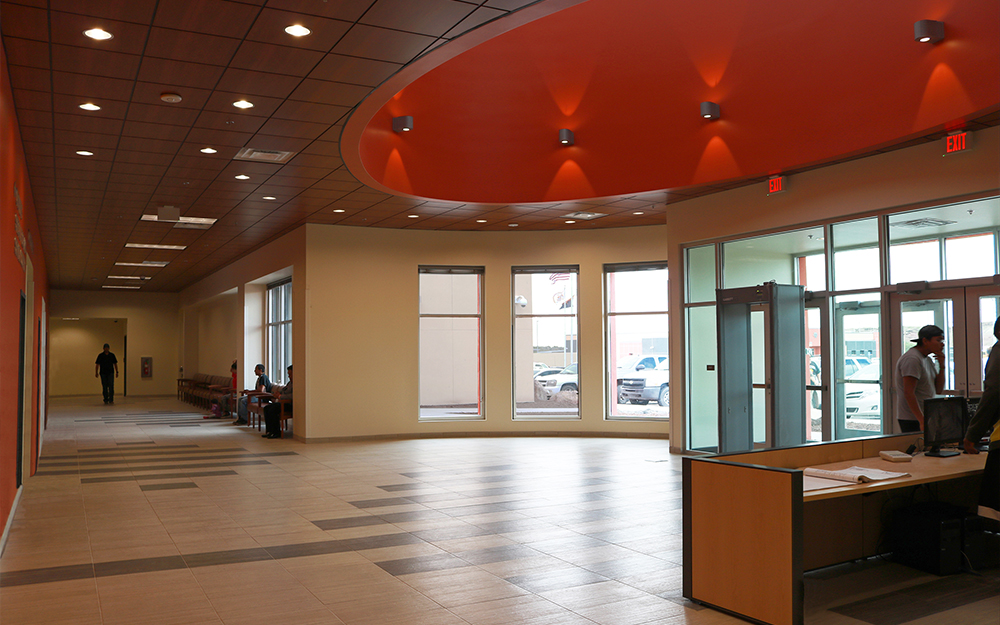 Team Members
Dyron Murphy
Nitish Suvarna
Vanessa Garcia
Daniel Feldbusch
Andrea Moore