"We're all in this together."
The theme for the grand opening of Cottonwood Valley Charter School (CVCS) in Socorro, New Mexico echoed across the newly completed courtyard on Wednesday. Teachers, administrators, board members and local leaders (past and present) gathered with parents and students to tour the new campus and celebrate the long-awaited opening of the school with a ribbon cutting ceremony.
Project leaders stood in front of the kindergarten classroom, speaking to the tremendous level of community collaboration that allowed for the success of the project. Local subcontractors working on the project donated time, materials and labor; the City assisted with utility connections; and the New Mexico Finance Authority worked with the County and CVCS to secure funding for the project.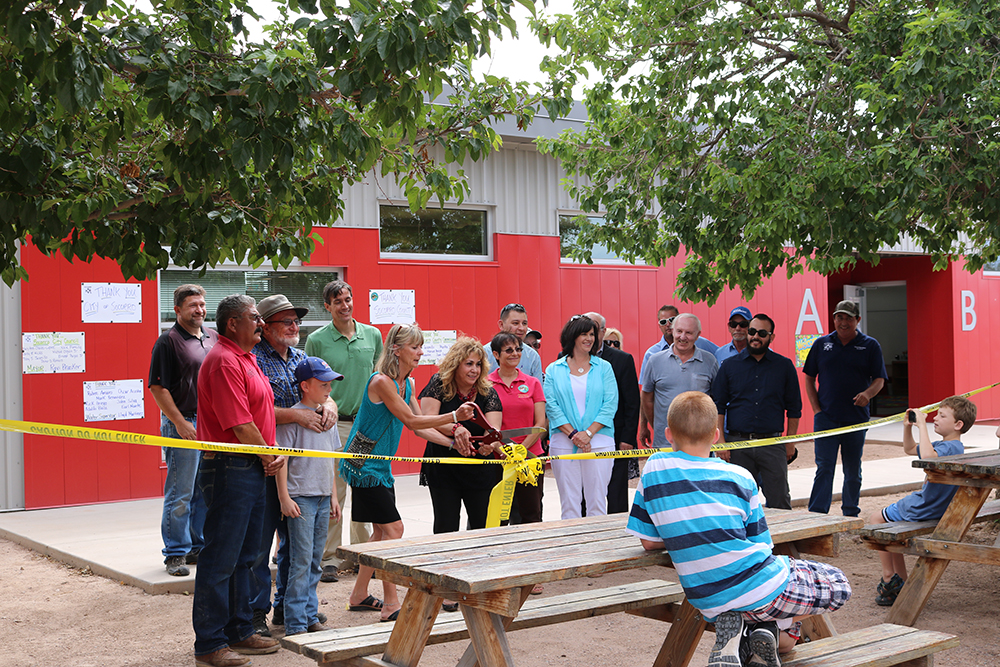 "It's for the kids."
It was clear in both the speeches that were given and the expressions and exclamations from the crowd that this project was about the community and the students from the beginning. The site itself speaks to the value of community history. Bricks salvaged from a hospital that once occupied the site long before the campus was built are incorporated into the central courtyard. "A lot of people from the community had ties to the hospital, and now they're involved here," one teacher said.
Children ran between classrooms, looking for the one that would be theirs in the coming semester, while teachers and parents commented on the many learning features integrated into the design. The central courtyard is oriented to the cardinal directions, and can be used as a teaching tool. The color and lettering scheme of each classroom encourages visual learning and serves as a security feature for the campus.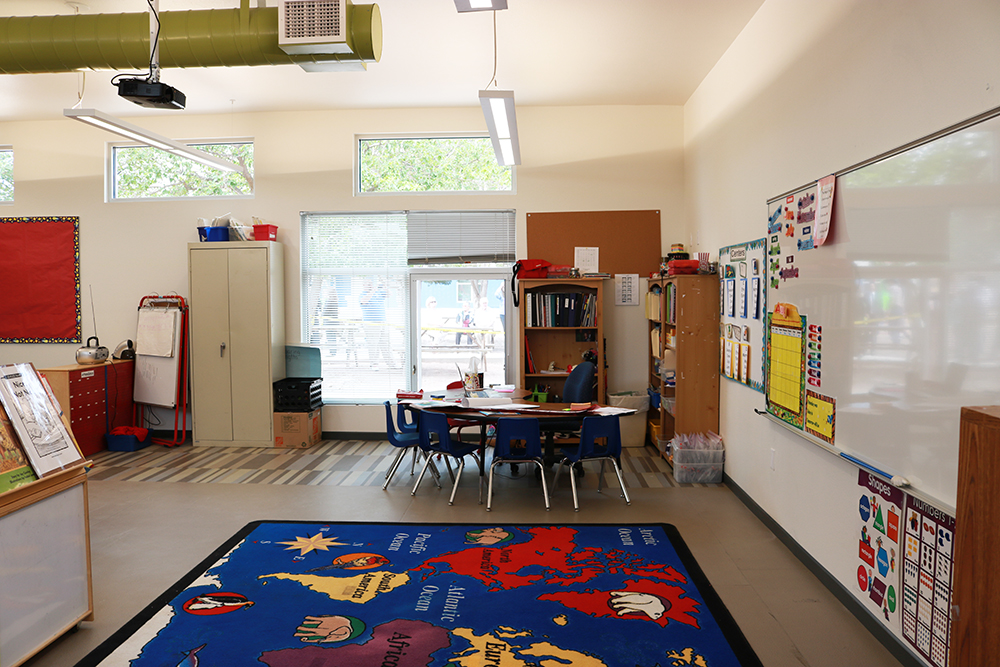 The open campus deepens the connection of the school to the community, while numerous security features implemented in the design give peace of mind to parents and staff. Large windows at the front of each classroom provide natural daylight and allow teachers to monitor the campus. All of the classrooms are oriented inward toward the central courtyard, lending a "neighborhood" feel to the school. Clerestory windows also provide natural daylight and frame views to trees that have stood at the site for many years.
---
Team Members
Jim Houser
Oscar Tovar
Vanessa Garcia