The Utah Navajo Health System (UNHS) Inc. Blanding Healthcare Center celebrated its grand opening on Friday July 26th. The event brought together hundreds of local residents, community members, and representatives from Blanding and across the Navajo Nation. Heartfelt speeches, a ribbon-cutting ceremony and a tour of the facility were highlights of the occasion.
---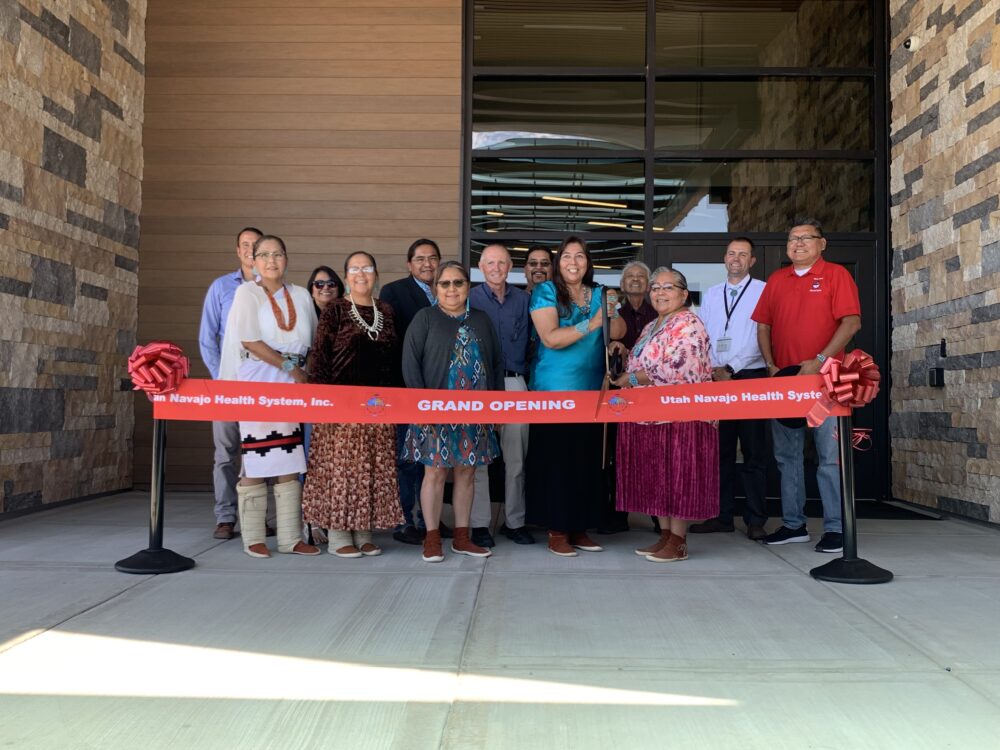 ---
By listening to the expressed needs of our clients and collaborating closely with key UNHS leadership personnel including Byron Clarke, Michael Jensen, William Harrison, and board members, DMA created and developed designs that reflect the culture and traditions of UNHS and the native community. Our intent was to make the users of the facility feel at home, while receiving the quality healthcare they deserve.
---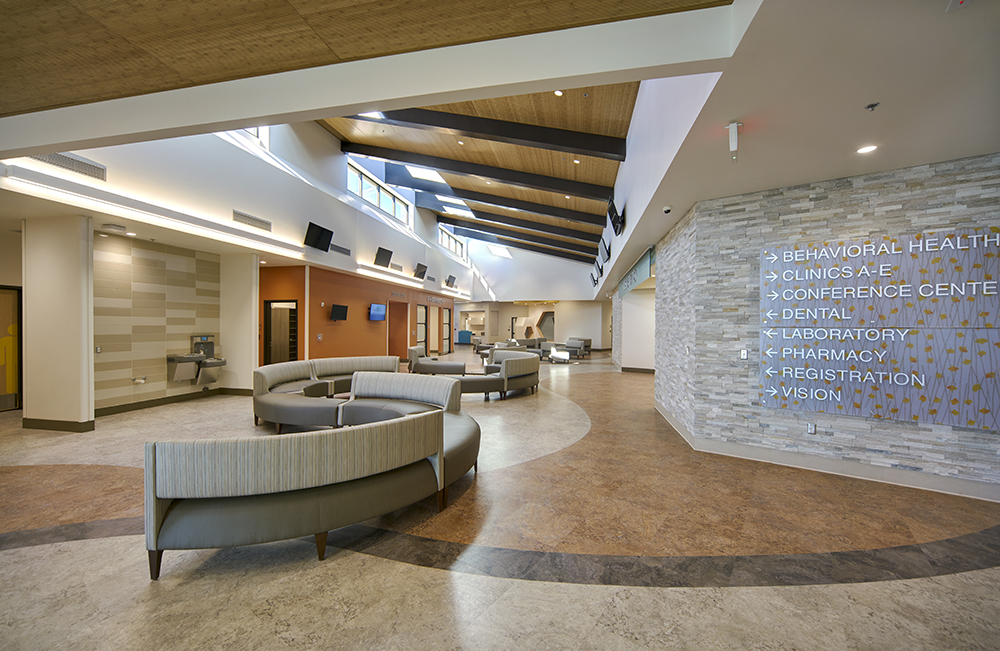 ---
Our talented team of engineers contributed immensely to this project, and we continue to work collaboratively with our partners on some of our biggest projects. Our team on this project included Chavez-Grieves, Jones & DeMille, ArSed Engineering, Allied Engineering, CTB Associates and JSR landscape architects.
Our team has always been, and continues to be, completely committed to providing our native clients with high-quality, culturally appropriate designs.
---
Related Team Members
Jim Houser
Nitish Suvarna
Daniel Feldbusch
Emilio Hernandez
Related Projects
Bringing the Blanding Health Center to Life
Connecting Design to the Outdoors