Our Administrative Assistant, Chelsea Shendo, is always taking on new responsibilities and working hard to support DMA! Chelsea completed an internship with DMA while in school working towards receiving her A.A.S. in Architectural/Engineering Drafting Technology. She graduated from CNM and is now interested in continuing her education to become a licensed architect. Chelsea is passionate about design and her desire to work hard serving the firm is inspirational to the entire team.
---
Q: HOW WOULD YOU DESCRIBE WHAT YOU DO AS AN ADMINISTRATIVE ASSISTANT IN A FEW SENTENCES?
A: As an Administrative Assistant I am here to help the firm run as smooth as possible. I man the front desk and assist staff in mail-outs, document preparation, and various other tasks. I also work with product representatives who come to our firm and present us their latest products and materials.
Q: WHAT MADE YOU WANT TO PURSUE A CAREER IN THE ARCHITECTURE INDUSTRY?
A: I've always liked drafting. I started my freshman year in high school with hand drafting and continued throughout high school learning CAD. My passion has always been designing modern day housing with pueblo/southwest design. In high school, we had hands on experience and client interaction within the Native communities. Since then, I have continued my education at CNM and have received my A.A.S. in Architectural/Engineering Drafting Technology. I still have to move forward in my education, but architecture has always been my passion! I hope to make a difference in surrounding Native communities and restore some of their indigenous architecture while incorporating modern day technology and materials, which they are in need of.
Q: WHERE DOES YOUR PASSION FOR ARCHITECTURE STEM FROM?
A: My passion really begins with my people, my family, my community and their need for housing and updated structures. There are so many single-family homes on the reservations that house multi-families in one unit. Some of this is due to poverty, substance abuse problems, or general lack of housing. Housing outside the community is typically far, expensive, and out of reach for most people. One day I would like to design a housing development to help meet these needs. I would also like to preserve and rebuild traditional family homes that exist along the plazas in all pueblo villages. I'd like to use my knowledge to shed light on these issues in my pueblos and to expand this to other reservations as well. There is also a need for community centers, wellness centers, and schools in numerous Native communities. Observing the manner in which the youth grow up on the reservations inspires me to do something to give them a chance at a better future. Where and how you grow up can influence you in ways you wouldn't think possible.
---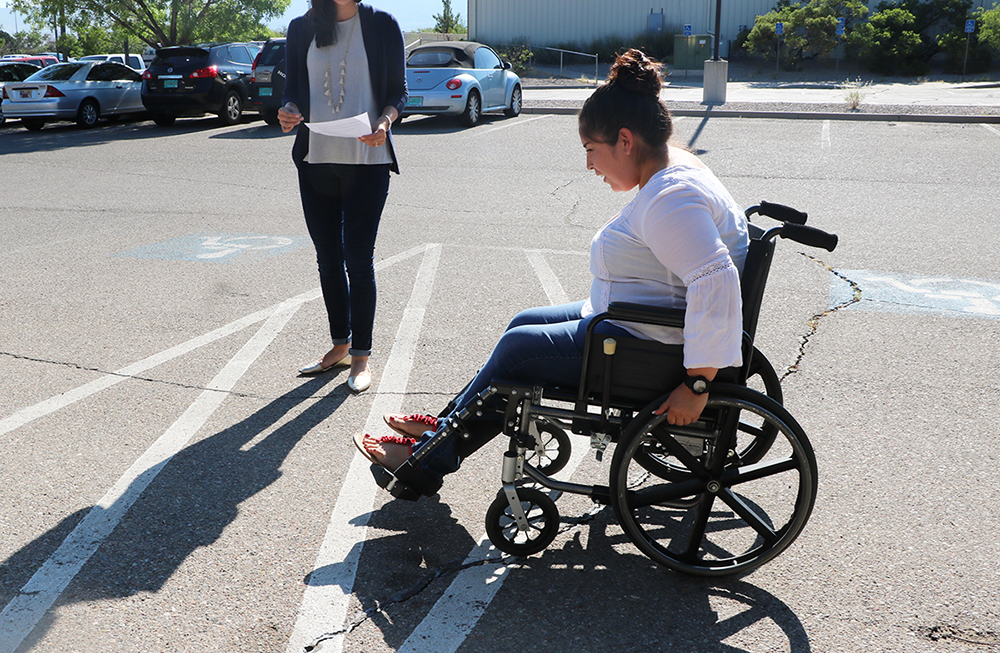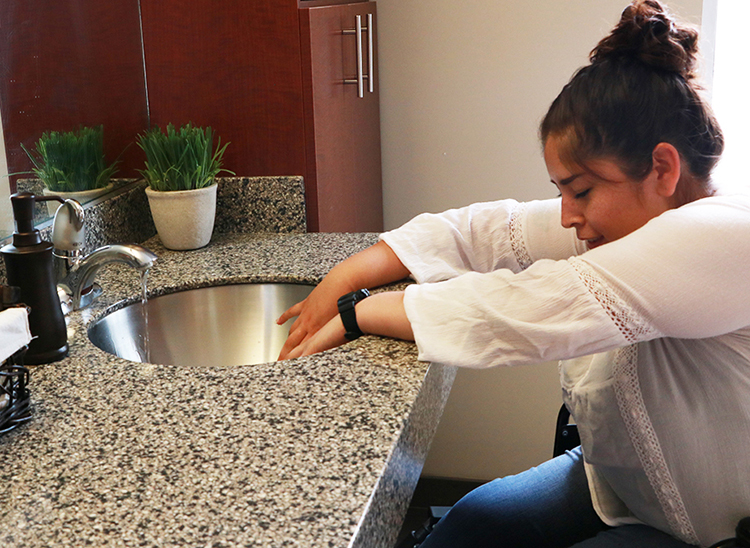 ---
Q: WHAT DOES YOUR TYPICAL WORK DAY LOOK LIKE?
A: Everyday is a new day. I come to work, "wake up" the office, turn lights on, open blinds, and brew coffee. You don't really know what kind of day you're going to have after that. I meet new people everyday. I have made a few acquaintances, like the mail carrier, engineers and consultants, and our next-door radio station owner and his wife. Some days are busy answering the phones or scheduling meetings, and lunch and learns with different people coming in and out of the office. Then it's time to shut down the office and get ready for the next day!
Q: WHAT IS ONE OF THE MOST INTERESTING THINGS THAT HAS EVER HAPPENED TO YOU ON THIS JOB?
A: A few months ago our firm participated in Canstruction, a competition to build enormous structures using only food cans. The food cans were donated to the Santa Fe Depot to help end hunger in our community. The theme was "We CAN be Heroes", so we decided to design and build a Navajo Code Talker. Knowing how to design in Revit, the software used to model the design, I took the lead for the design team. I got dizzy looking at the circles that represented food cans all day for about a month, but when our Code Talker came to life it was awesome to see! His "can" face looked just how his "can" face did in Revit! I can't imagine the feeling of seeing an actual building that you've helped create come to fruition. It gave me a deeper sense of appreciation for the work our architects do everyday. Canstruction is a really unique way to raise money and food donations to help the less fortunate. I enjoyed creating our Code Talker in Revit with our team's help along the way!
---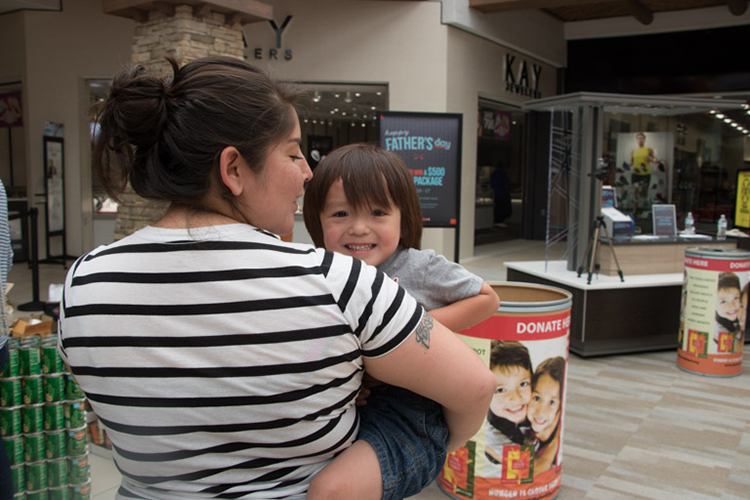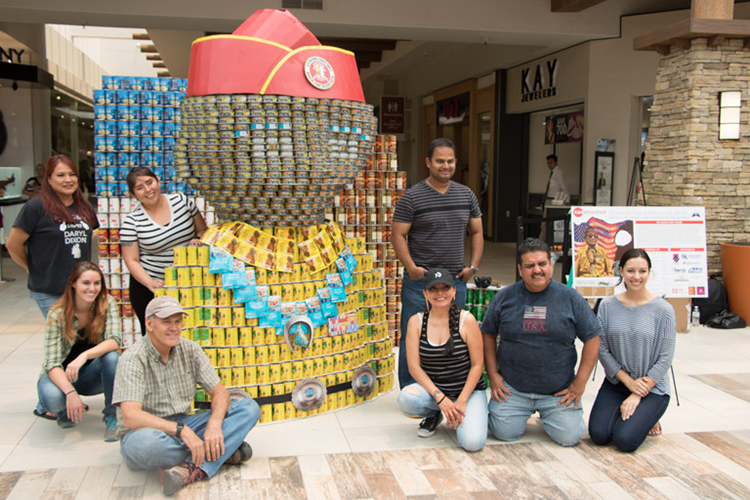 ---
Q: TELL US A FUN FACT ABOUT YOURSELF?
A: My passion for architecture started when my brother came home one day with a bunch of toothpicks and marshmallows. He had to build a bridge that would hold as many pennies as possible. I asked what class it was for, and he said drafting. He showed me his plans and we built his bridge. Since then, I've had this interest in building structures and wanted to learn more!
Q: WHO OR WHAT MOTIVATES YOU WHEN IT COMES TO YOUR CAREER?
A: I'd have to say everyone at DMA motivates me. Each employee has a certain role and they all do their jobs so well to make the firm run smoothly! A lot of people who come into DMA are impressed by the firm and its employees. Another motivator is my 3 year old son. Everyday I look at his pictures and he is the reason for my being. I will continue to move forward with my career and schooling to show him that where you come from, or the obstacles you face, will never stop you from getting to where you want to be. With all the hard work put in, you can do whatever it is you set your mind to. My son and his father keep me driven. Last, but not least, I find motivation in all the successful women who've crossed paths with me. My sisters, mother, grandmothers, co-workers, and acquaintances are women who brought enlightenment when it was needed. I am inspired by them, and will always strive to reach their level of power and success.