DMA recently completed the design of the National Hispanic Cultural Center (NHCC) Welcome Center. As a division of the Department of Cultural Affairs (DCA), the NHCC creates opportunities for artists through its art museum, library, genealogy center, and educational resources.
The Albuquerque Journal recently published an article detailing the design and purpose of the Welcome Center. Rebecca Avitia, NHCC Executive Director, expressed her excitement to be at this stage in the design process.
"With so many focal points, we had to think a lot about how to make it the most useful," she said. "We created a meaningful welcoming place."
The vision for the Welcome Center has been crafted over many years; the approval of the design by the NHCC, the DCA Facilities' team, and the DCA Preservation Division is an exciting step towards final completion of this new addition to the NHCC campus.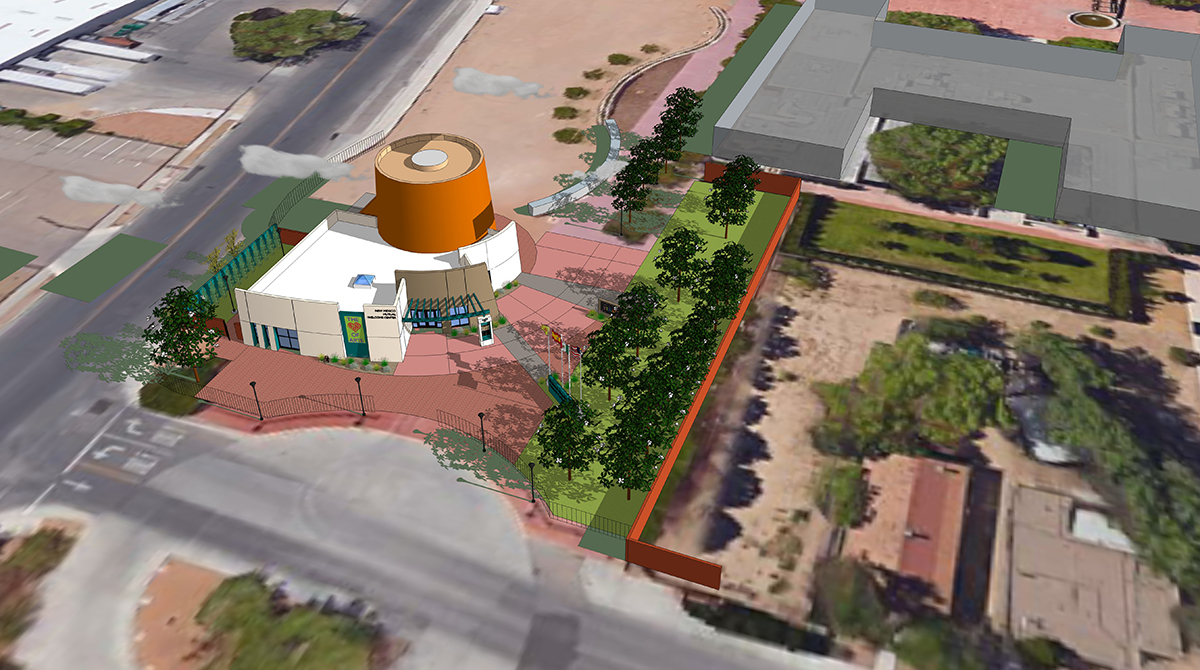 The new Welcome Center is designed to establish a centralized location for ticket purchases, event and exhibit information, and will improve public access to the Torreon, which contains a 4,000 square foot concave fresco. The facility will bring together a box office/admission space for selling tickets, a gift shop, a large conference/multipurpose room for gathering and hosting visitors prior to tours, staff offices, and an adjacent exterior courtyard.
To read the full article, click on the link below.

https://www.abqjournal.com/1053482/design-approved-for-nhcc-welcome-center.html
---
Related Team Members
Dyron Murphy
Oscar Tovar
Vanessa Garcia
Emilio Hernandez
Related Content
DMA Awarded New Welcome Center For National Hispanic Cultural Center