At DMA, there are individuals whose unwavering commitment and expertise have played an integral role in our success. Today, we proudly shine a spotlight on Oscar, our Senior Project Manager, who has dedicated an impressive 20 years to our company. Oscar's exceptional contributions, profound expertise, and enduring relationships with our clients make him an indispensable asset to our firm.
Building Dreams and Trust
Oscar's journey with our architecture firm began nearly two decades ago, and his dedication and passion for his work have remained constant throughout the years. Having been involved in some of our most significant projects, Oscar has showcased his remarkable skill set and elevated our firm's reputation in the industry.
It is through Oscar's expertise and meticulous attention to detail that he has been able to transform clients' visions into tangible realities. Notably, Oscar has demonstrated a particular talent for collaborating with Native American clients, taking great care to honor and incorporate their traditional designs and ideas into architectural projects. His profound understanding of both contemporary architectural practices and the rich cultural heritage of Native American tribes has resulted in the creation of spaces that reflect and celebrate their unique identities.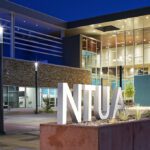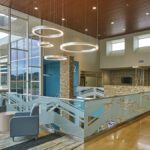 Developing Lasting Relationships
One of Oscar's greatest strengths lies in his ability to cultivate and nurture lasting relationships with our clients. His approachable demeanor, paired with his exceptional communication skills, has made him a trusted advisor and a reliable point of contact for our clientele.
Oscar understands the importance of effective collaboration, both internally with our team and externally with our clients. When working with clients, he goes above and beyond to ensure their voices are heard, actively engaging in dialogue to comprehend their envisioned ideas. By fostering an environment of trust and respect, Oscar has successfully bridged the gap between contemporary architectural designs and traditional elements, resulting in breathtaking projects that resonate deeply with the clients and their communities.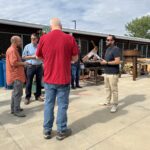 Integral to Our Firm's Success
Throughout his 20-year tenure, Oscar has consistently showcased his unwavering commitment to our firm's mission and core values. His leadership skills, combined with his extensive experience, have made him an invaluable mentor to our team, guiding and inspiring the next generation of architects and project managers.
Oscar's influence extends beyond his immediate projects and clients. He actively contributes to the growth and development of our firm, sharing his insights and knowledge gained through his vast experience. His willingness to go above and beyond to support his colleagues and foster a collaborative environment is a testament to his dedication and passion.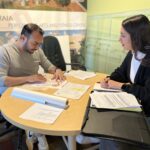 Looking Ahead
As Oscar celebrates his remarkable 20-year milestone with our firm, we express our heartfelt gratitude for his dedication, expertise, and commitment to excellence. His exceptional work ethic, combined with his ability to forge lasting relationships and honor cultural traditions, has played a pivotal role in our firm's success.
As we look to the future, we eagerly anticipate witnessing Oscar's continued contributions and achievements. His commitment to excellence serves as an inspiration to all of us at the firm, driving us to reach new heights and create architectural marvels that respect and celebrate diverse cultures and their traditions.