Over the past week, our Student Intern Alonda Azurdia visited Sweden with the UNM School of Architecture to give students the opportunity to engage with Swedish culture, architecture, urban planning, and housing. The main focus was to visit potential sites for the final project this semester (designing urban housing) and study other local housing projects recognized for their success. They were also given the opportunity to learn about sustainable, diverse, and rich Swedish culture and discover the realm and history of Swedish architecture.  Follow along for some fantastic photos!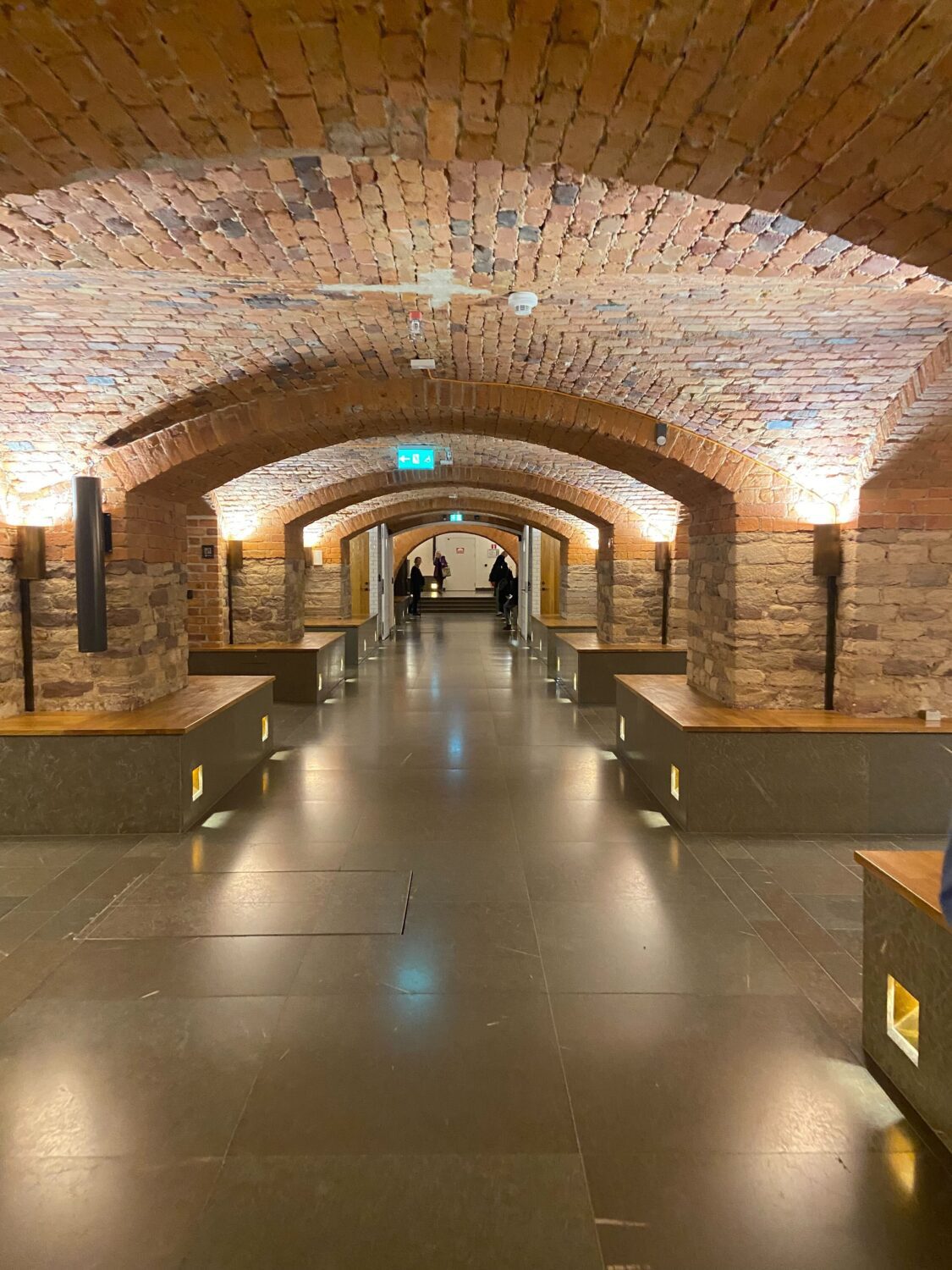 The photo above was taken in an office complex called Wingardhs. They did a little bit of a remodeling inside the Nationalmusset which Alondra happened to have gone to before visiting the office and had snapped a pic of their work without knowing! Here is their website for more detail about what was done to it. https://www.wingardhs.se/en/projects/nationalmuseum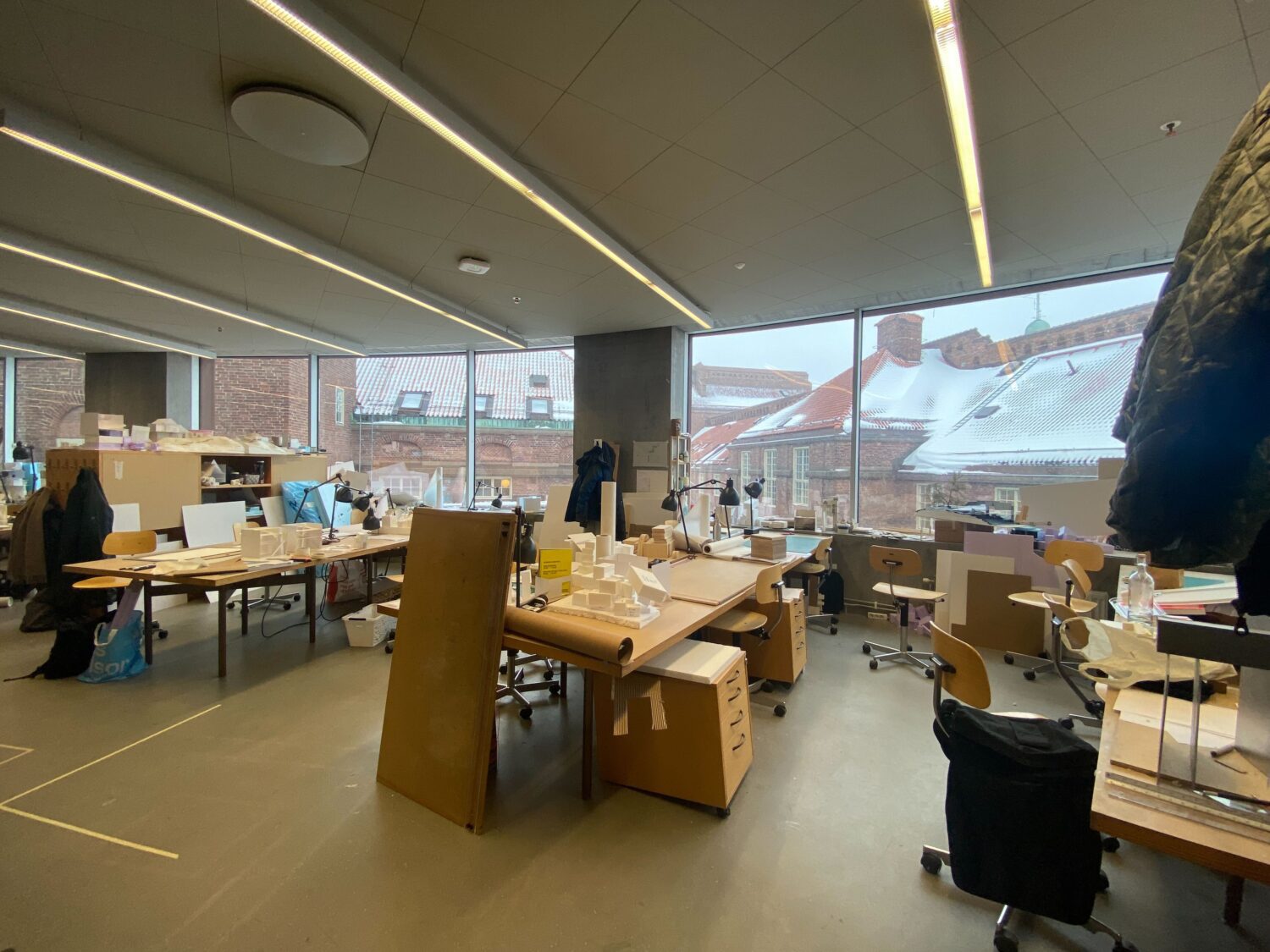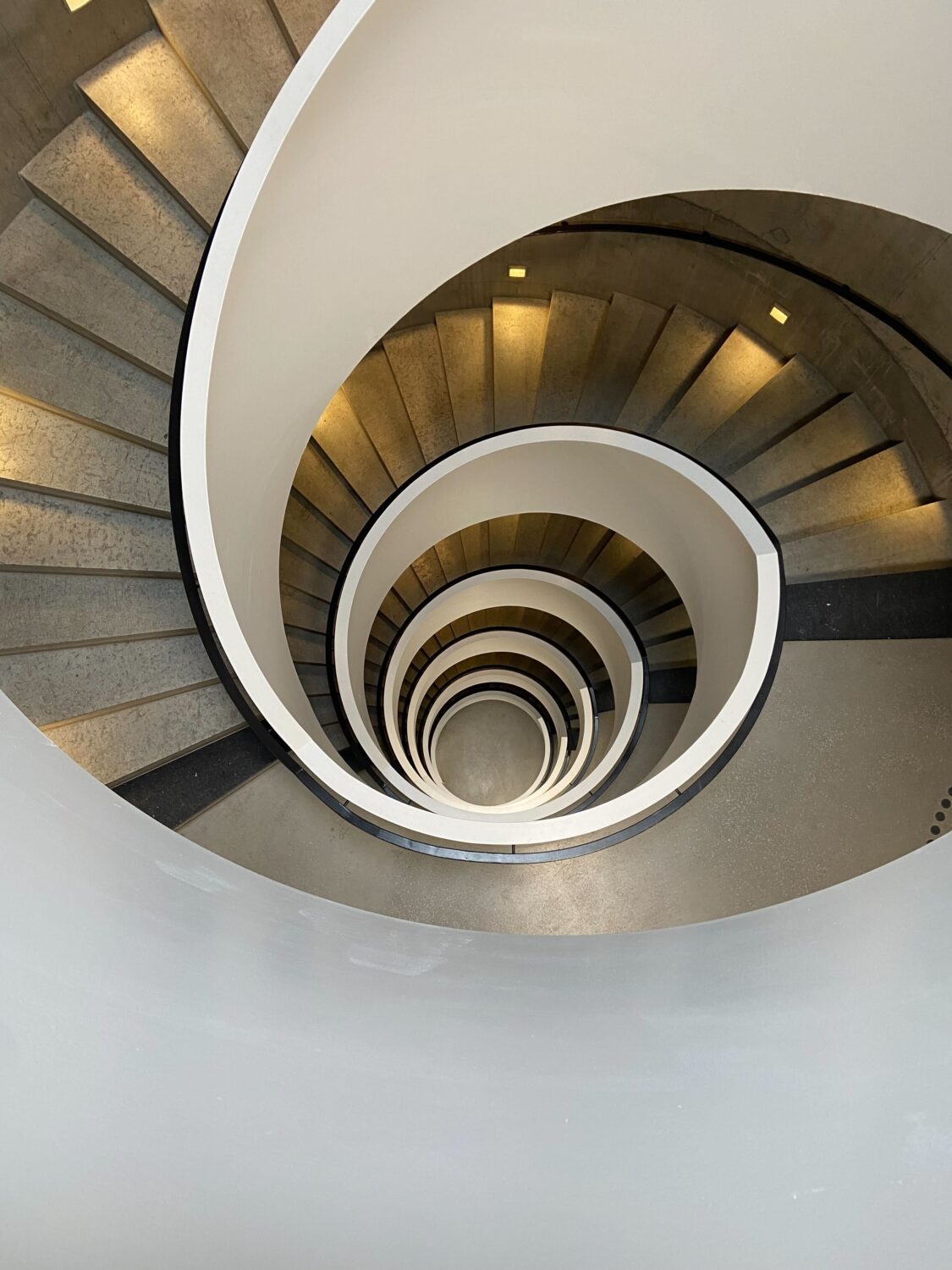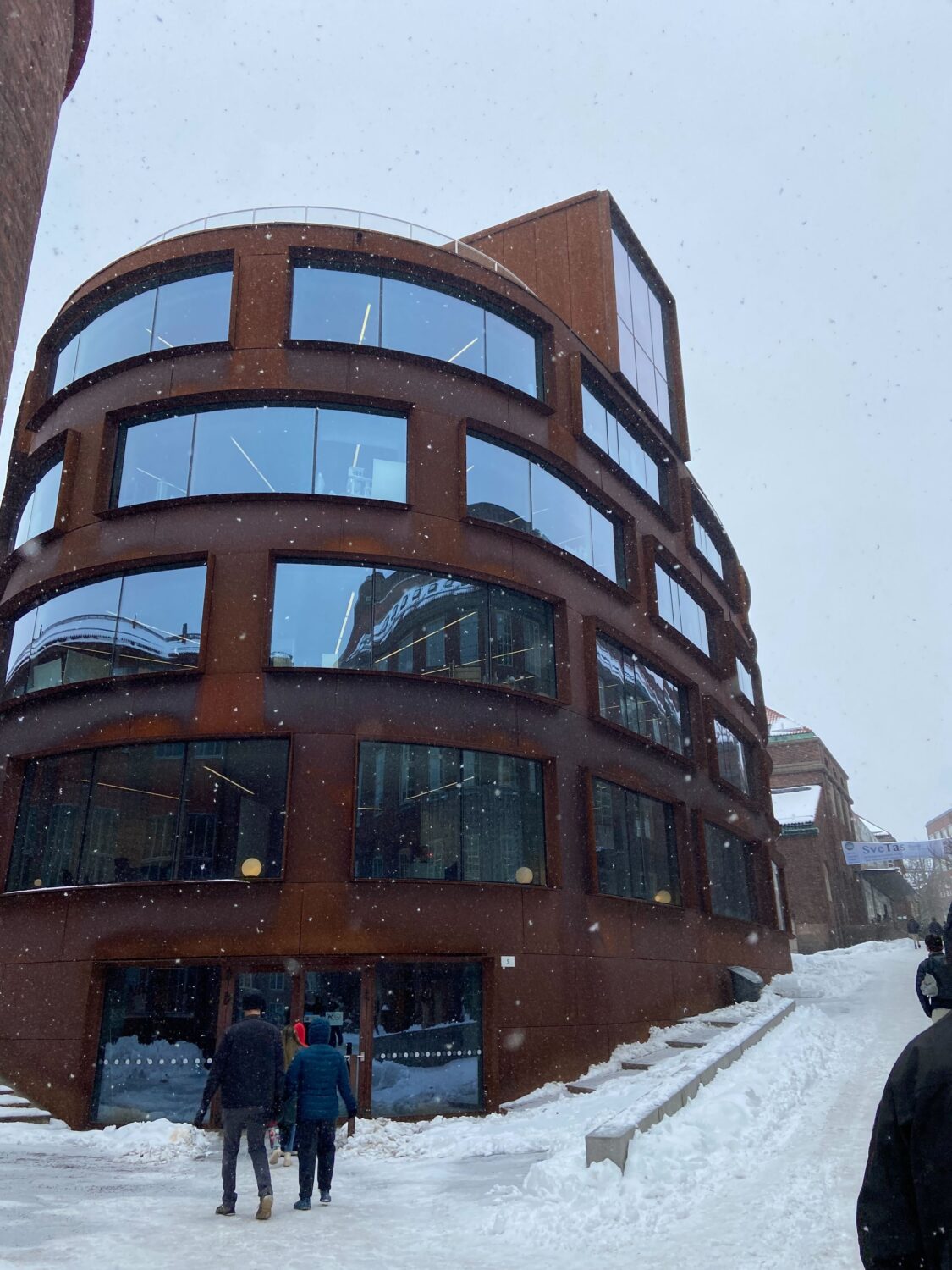 The students also visited the architecture school at KTH Royal Institute of Technology (images above). The building is super unique with its curved walls (interior and exterior) and it was featured in their museum of architecture. Not surprisingly though, students and faculty said it was ineffective for setting up studio desks, pin-ups, or teaching. So super pretty not super useful.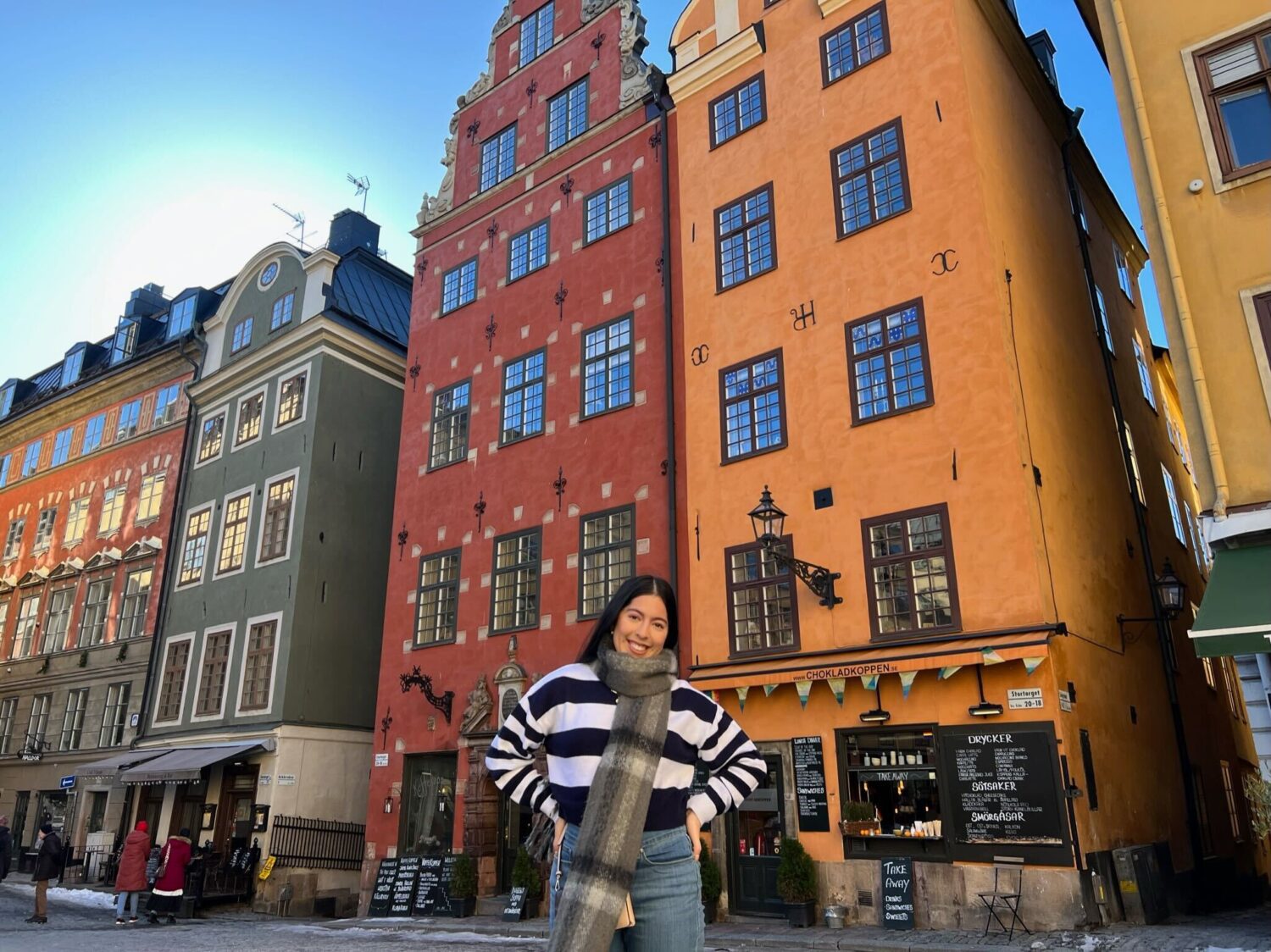 If you look up Stockholm you'll probably see these 4 buildings which were on the island the students stood on.  It was cold the first few days but then sunny the last few. Alondra was prepared!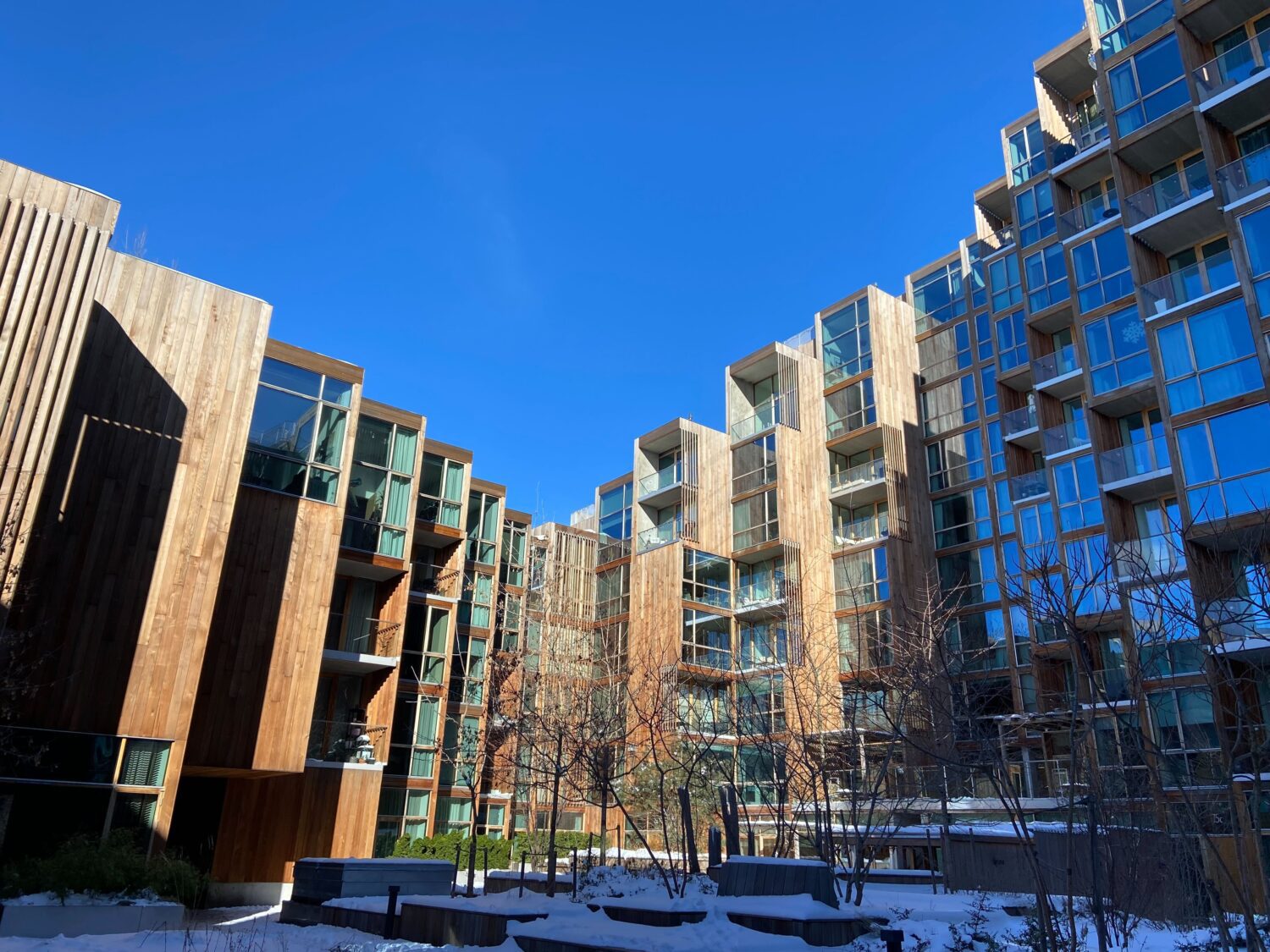 Lastly, and possibly our favorite architecture that Alondra saw was this housing unit known as 79th/Park by BIG Architects. I recommend reading about it online if you haven't heard of it!
We asked Alondra what the most knowledgeable thing she learned was while on her trip and her answer was refreshing:
"The most knowledgeable thing I learned on this trip is that designing affordable housing doesn't mean we have to sacrifice creativity or aesthetics. Another thing I learned is that although architecture is a universal language, site conditions such as weather and local resources can help drive design choices."