Dyron Murphy Architects and Arviso Construction Company just completed the Littlewater, NM demo/rebuild housing for the Navajo Housing Authority. There are a total of 20 units including 3 accessible units. All are completed and ready for occupancy, June 2021.  The project began with a full physical assessment of the existing homes at the site, in 2017.  Based on existing conditions of the homes, DMA's design team concluded that the project should be fully replaced and not a mere modernization.  The design was modeled on the existing homes, but also included accessible units per Federal guidelines.  Existing infrastructure was also found to be in need of replacement, so this was part of the overall development as well.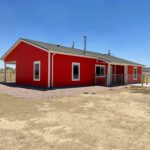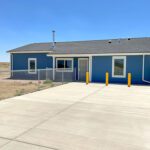 This development featured a complete replacement of dwellings originally built in 1983, which had deteriorated over the last 40 years. The new houses feature enhanced foundation construction, increased building insulation and thermal window units, wood burning stoves, laminate flooring, large porch areas, highly efficient mechanical and plumbing equipment/fixtures, and 100% LED energy-efficient lighting.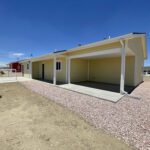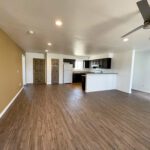 All of the replacement homes follow the principle of "universal design" which means any unit can be accommodated to be fully wheelchair accessible, depending on the occupant needs.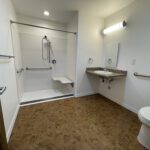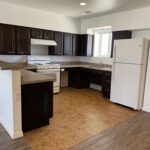 DMA is proud to serve the Navajo Housing Authority to provide quality housing to rural areas of the Navajo Nation. Logan Piburn was our project manager and handled overall project direction and coordination among design team members and the construction team.
Much of the construction phase was conducted in 2020, at the height of the COVID-19 pandemic. The construction contractor, Arviso Construction Company, was diligent in ensuring the safety and well-being of on-site workers during this critical stage, following CDC guidelines. Additionally, most meetings during construction were held virtually, and generally allowed all parties to fully participate and conduct business despite health protocols.