Despite the recent impacts of COVID-19, our team of professionals here at Dyron Murphy Architects continue to remain focused on our goal of supporting Navajo communities. It is important that we begin to explore possible ideas leading to potential options to faithfully address the pandemic issues we face and are affecting the people and communities we serve. Halfway into 2020, we are attempting to slowly accept the complexities of a "new normal", we take into consideration those who remain directly or indirectly affected by this life threatening virus.
As evidenced by statistics, the Navajo Nation is most impacted, showing a devastating number of virus-positive cases. Many families on the Nation live in rural communities where lack of potable water supply, electricity or nearby healthcare facilities make it highly difficult to lessen the impact associated with the sickness as evidenced by the sheer numbers of people catching the virus.
Dyron Murphy Architects was approached by Christopher Jaramillo from Briones Law Firm in Albuquerque to help in the fight against the pandemic through donations of essential supplies such as water, sanitizer, masks, food, diapers and cleaning supplies to members of the Alamo Navajo Chapter, a satellite community of "big Navajo".
---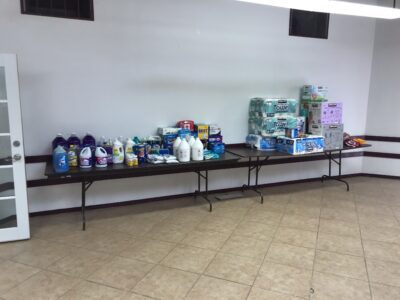 ---
For the past 3 weeks, Briones Law Firm was able to team with several other entities such as United Soccer, Palmer Brewery, Left Turn Distilling, Electric Playhouse and Heart of America to donate supplies throughout different communities of the Navajo Nation.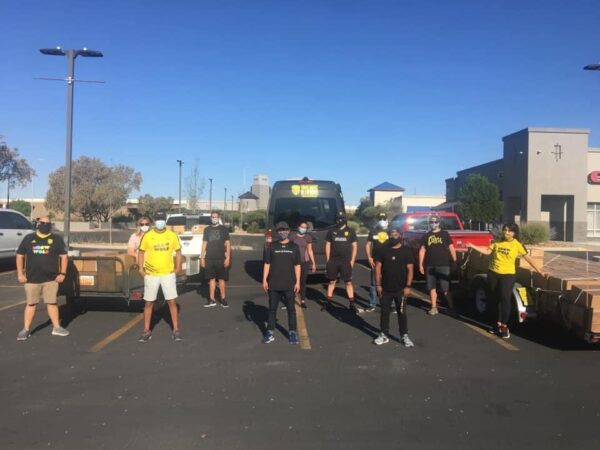 ---
We hope to keep this an ongoing process for as long as we can.  If you or your business share this desire to unite against the impacts of COVID-19, and are interested in donating or helping in anyway feel free to reach out to our Marketing Coordinator for information on how you can be a part of these efforts.
Ahe'hee'!