Andrea Moore has been a Construction Administrator at DMA for 9 years. Everyday she facilitates communication between our in-house design team, as well as contractors, engineers, and clients in order to maintain the integrity of each design in support of our client's goals. Andrea's warm and passionate personality brings a motivating and positive energy to the DMA team!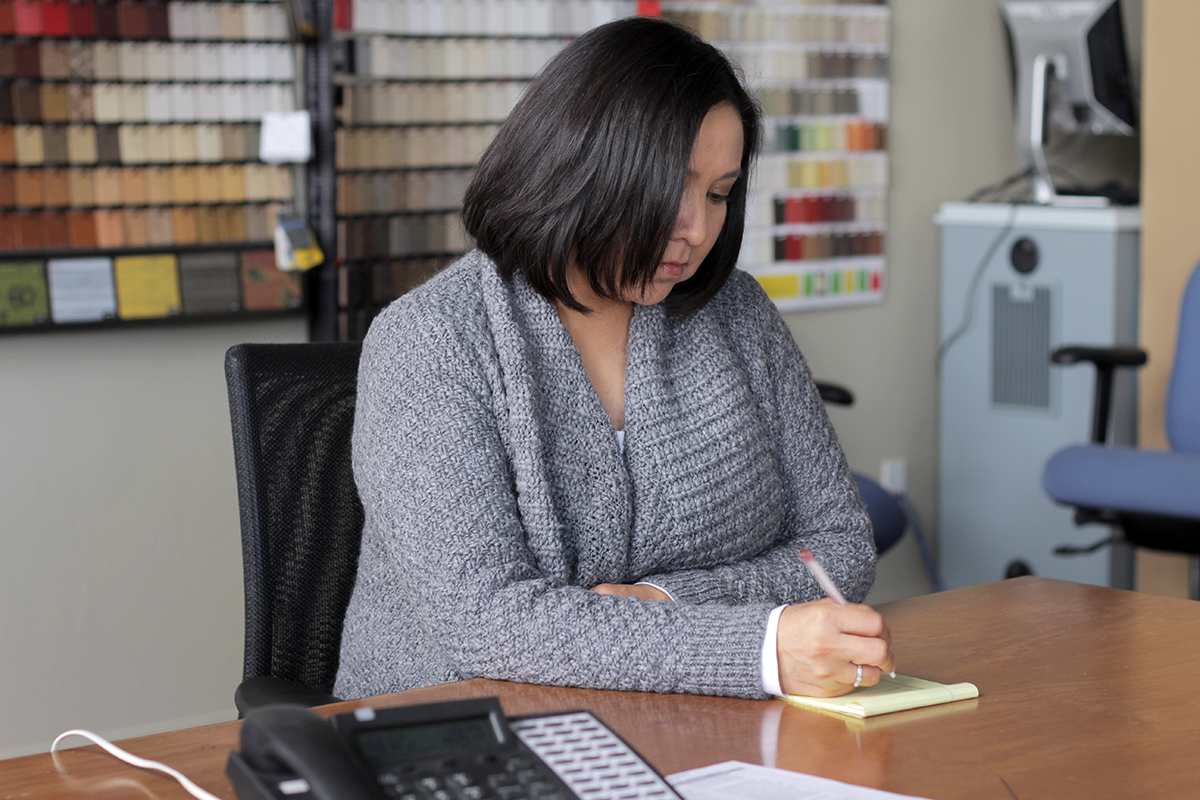 ---
Q: HOW WOULD YOU DESCRIBE WHAT YOU DO AS A CONSTRUCTION ADMINISTRATOR IN A FEW SENTENCES?
A: I oversee the administrative duties when a project goes into the construction phase. I work alongside the Project Architect or Manager, helping to manage the project and keep everything on track. Our office is the hub for the communication that goes back and forth between the designers, contractors, and professional engineers to ensure that the design of the building is adhered to. I am involved throughout the entire construction process. I assist in coordinating responses to RFI's (Request for Information) and submittals that come through regarding the design intent, starting from ground breaking to final completion.
Q: WHAT PROJECTS ARE YOU CURRENTLY WORKING ON?
A: I am working on the St. Michael's Association for Special Education (SMASE) Group Homes, Montezuma Creek Health Center and the NHA On-Call projects.
---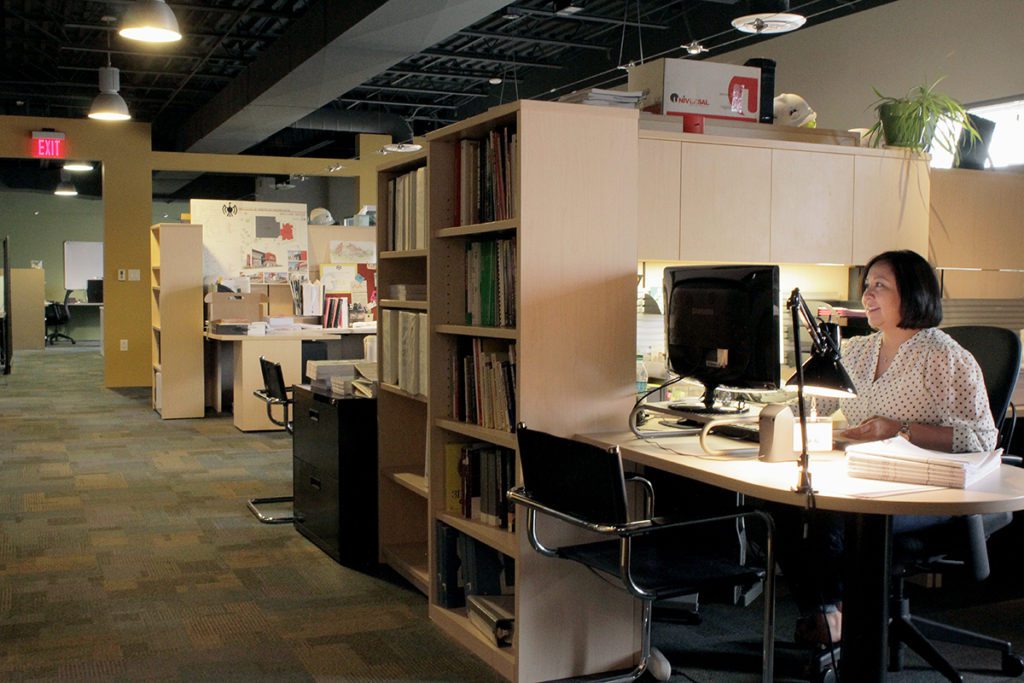 ---
Q: WHAT HAS YOUR FAVORITE PROJECT BEEN SO FAR? WHY?
A: I have worked on several projects and they are all unique, but if I had to choose one, it would be Ch'ooshgai Dormitory. It was my first project here at DMA and it jump started me into CA (construction administration).
Q: WHAT IS YOUR FAVORITE THING ABOUT WORKING AT DMA?
A: I really enjoy the people I work with. We have a relaxed atmosphere at DMA and it helps when the stress or pressure that comes with deadlines starts to hit. When you work with good people it really helps make the work environment even more enjoyable. Teamwork is everything.
---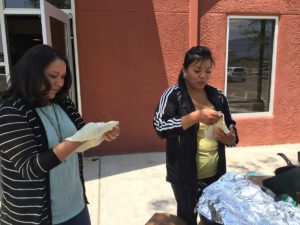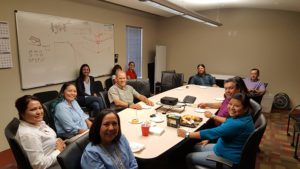 ---
Q: WHAT MADE YOU WANT TO PURSUE A CAREER IN ARCHITECTURE?
A: The funny thing is that I was actually pursuing nursing when I began working for the Navajo Nation Design & Engineering Services – Federal Projects Section P.L. 93-638, soliciting and administering contracts for design and construction. It was there that I was first introduced to architecture and construction and life took another turn.
Q: TELL US A FUN FACT ABOUT YOURSELF?
A: l can decorate cakes! I have taken cake decorating classes and really enjoy it. It requires a lot of prep work and can take a long time, but it's really fun!
---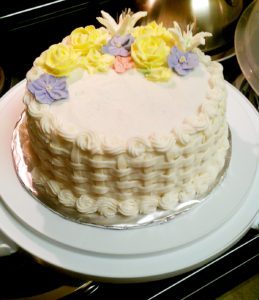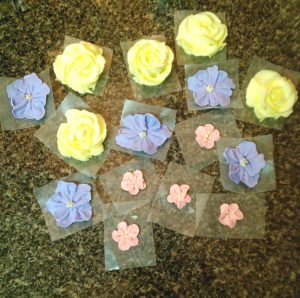 ---
Q: WHAT IS ONE OF THE MOST INTERESTING THINGS THAT HAS EVER HAPPENED TO YOU ON THIS JOB?
A: One time I was driving back to Albuquerque from Shiprock with Armando, our Director of Operations. We were visiting a project site and on the drive back we got caught in the middle of a crazy winter storm. It was snowing so much we could barely see the road! Armando had to keep reaching his hand out the window to clean off the windshield wipers blades because the snow was so thick!
Q: WHAT ADVICE WOULD YOU GIVE TO PEOPLE STARTING OFF IN THE INDUSTRY TODAY?
A: I think it's important to realize that everyone has a different learning style. It's so important to absorb all that you can whichever way you learn best. What you learn in school can differ drastically from what you can learn out in the field. Applying yourself is key. Every project comes with their own unique set of challenges so be open to learning all that you can in order to gain the confidence to apply yourself to overcome those challenges.
---